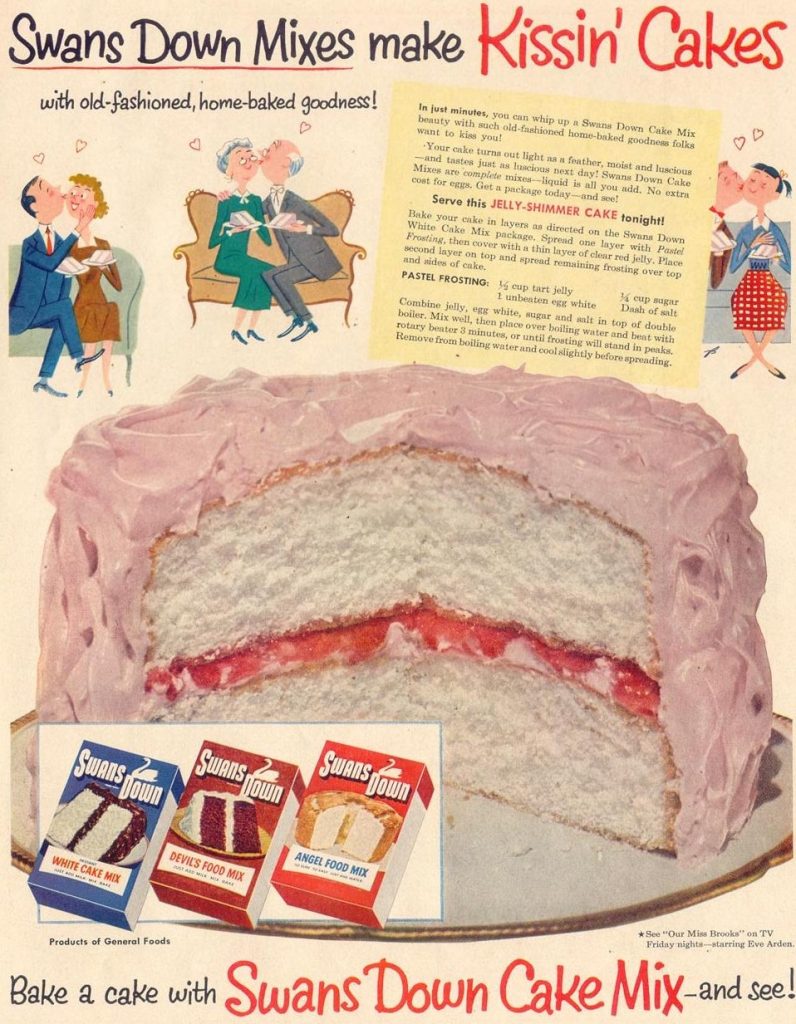 In just minutes, you can whip up a Swans Down Cake Mix beauty with such old-fashioned home-baked goodness folks want to kiss you!
Your cake turns out light as a feather, moist and luscious-and tastes just as luscious the next day! Swans Down Cake Mixes are complete mixes-liquid is all you add. No extra cost for eggs. get a package today-and see!
Serve this Jelly Shimmer Cake tonight.
Bake your cake in layers as directed on the Swans Down White Cake Mix package. Spread one layer with Pastel Frosting, then cover with a thin layer of clear red jelly. Place second layer on top and spread remaining frosting over top and sides of cake.
Pastel Frosting:
1/2 cup tart jelly
1 unbeaten egg white
1/4 cup sugar
Dash of salt
Combine jelly, egg white, sugar and salt in top of double boiler. Mix well, then place over boiling water and beat with rotary beater 3 minutes, or until frosting will stand in peaks. Remove from boiling water and cool slightly before spreading.
Here's the history of Swan's Down.