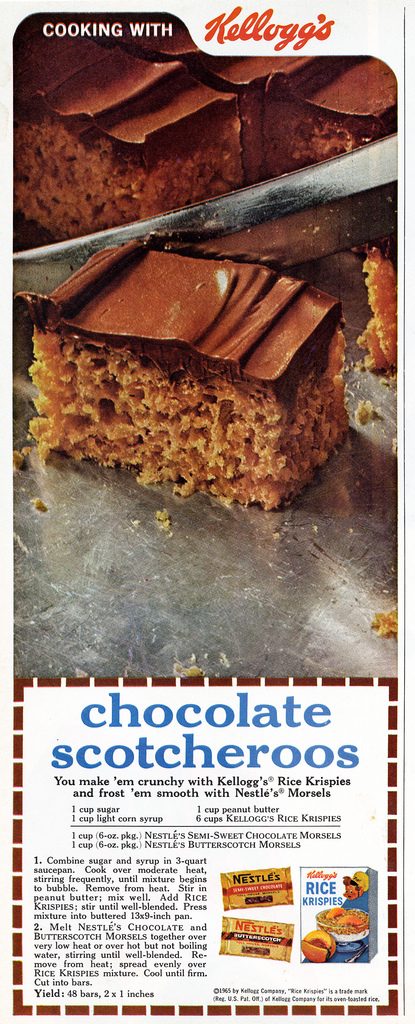 You make 'em crunch with Kellogg's Rice Krispies and frost 'em smooth with Nestle's Morsels
Chocolate Scotcheroos
1 cup sugar
1 cup light corn syrup
1 cup peanut butter
6 cups Kellogg's Rice Krispies
1 cup (6-oz. package) Nestle's Semi-Sweet Chocolate Morsels
1 cup (6-oz. package) Nestle's Butterscotch Morsels
Combine sugar and syrup in 3-quart saucepan. Cook over moderate heat, stirring frequently, until mixture begins to bubble. Remove from heat. Stir in peanut butter: mix well. Add Rice Krispies; stir until well-blended 13 x 9-inch pan.
Melt Nestle's Chocolate Morsels and Butterscotch Morsels together over very low heat or over hot but not boiling water, stirring until well-blended. Remove from heat; spread evenly over Roce Krispies mixture. Cool until firm. Cut into bars. Yield: 48 bars, 2×1 inches.
Other Kellogg's recipes here and here.