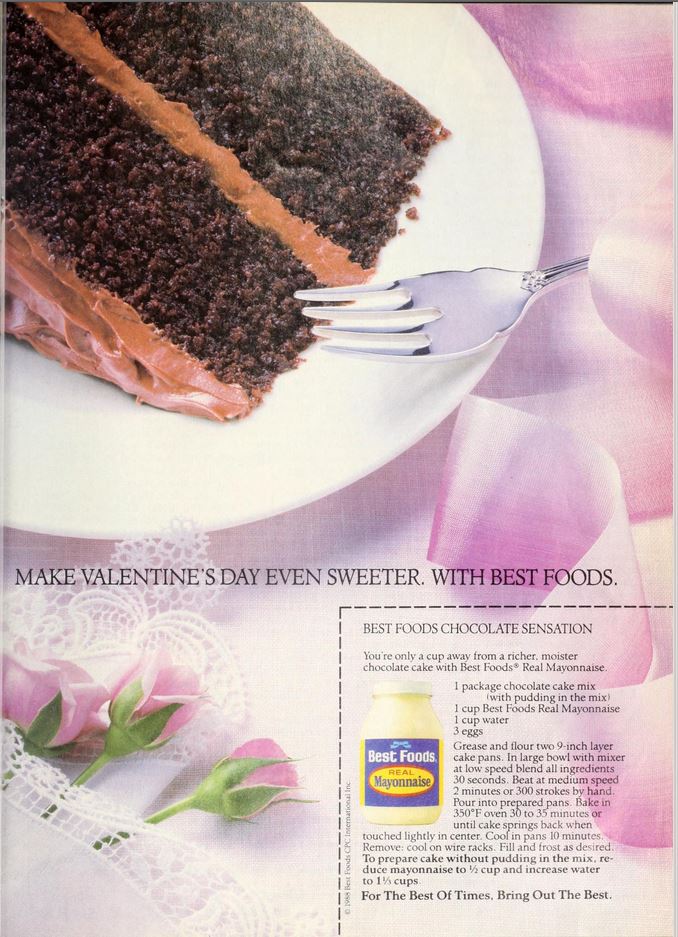 Hellmann's Chocolate Sensation AKA Best Foods Chocolate Sensation
You're only a cup away from a richer, moister chocolate cake with Hellmann's Real Mayonnaise.
1 Package chocolate cake mix (with pudding in the mix)
1 cup Hellmann's Real Mayonnaise
1 cup water
3 eggs
Grease and flour two 9-inch layer cake pans. In large bowl with mixer at low speed blend all ingredients 30 seconds. Beat at medium speed 2 minutes or 300 strokes by hand. Pour into prepared pans. Bake in 350 degree F. oven 30-35 minutes or until cake springs back when touched lightly in center. Cool in pans 10 minutes. Remove; cool on wire racks. Fill and frost as desired. To prepare cake without pudding in the mix, reduce mayonnaise to 1/2 cup and increase water to 1 1/3 cups.