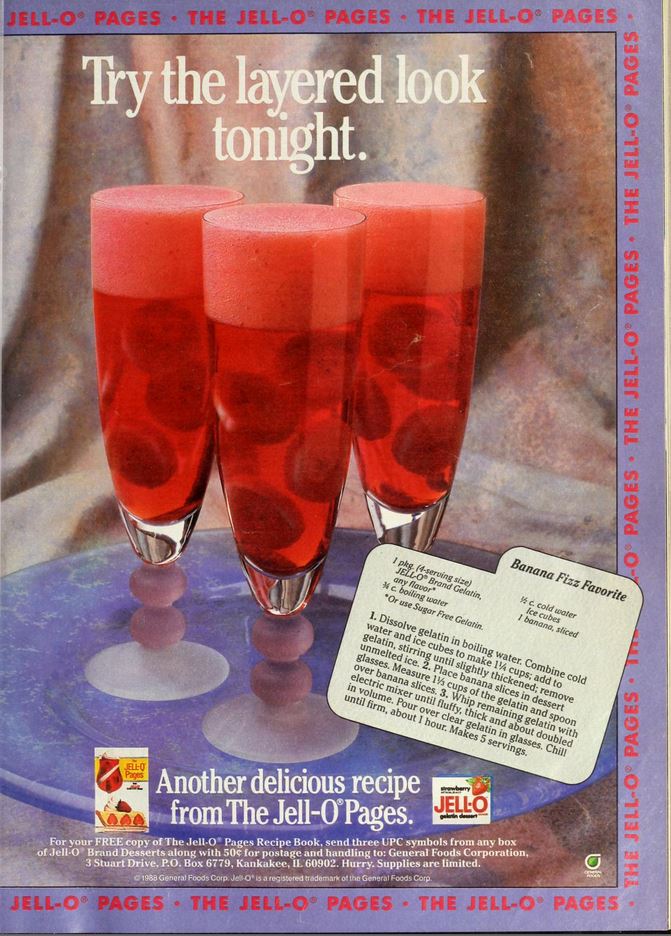 Banana Fizz Favorite
1 pkg. (4 serving size) JELL-O Brand Gelatin, any flavor
3/4 cup boiling water
1/2 cup cold water
Ice cubes
1 banana, sliced
1. Dissolve gelatin in boiling water. Combine cold water and ice cubes to make 1 1/4 cups; add to gelatin, stirring until slightly thickened; remove unmelted ice.
2. Place banana slices in dessert glasses. Measure 1 1/3 cups of gelatin and spoon over banana slices.
3. Whip remaining gelatin with electric mixer until fluffy, thick and about doubled in volume. Pour over clear gelatin in glasses. Chill until firm, about 1 hour.