In the 1950s, blenders were considered a novelty or luxury small appliance. There weren't a lot of Blender Recipes. In the cookbook, " Electric Blender Recipes" by Mabel Stegner (Home economics consultant to the Waring Products Corporation), she shares that Fred Waring, the developer of the Waring blender, asked her what else can the blender do other than make vegetable health drinks and daiquiris.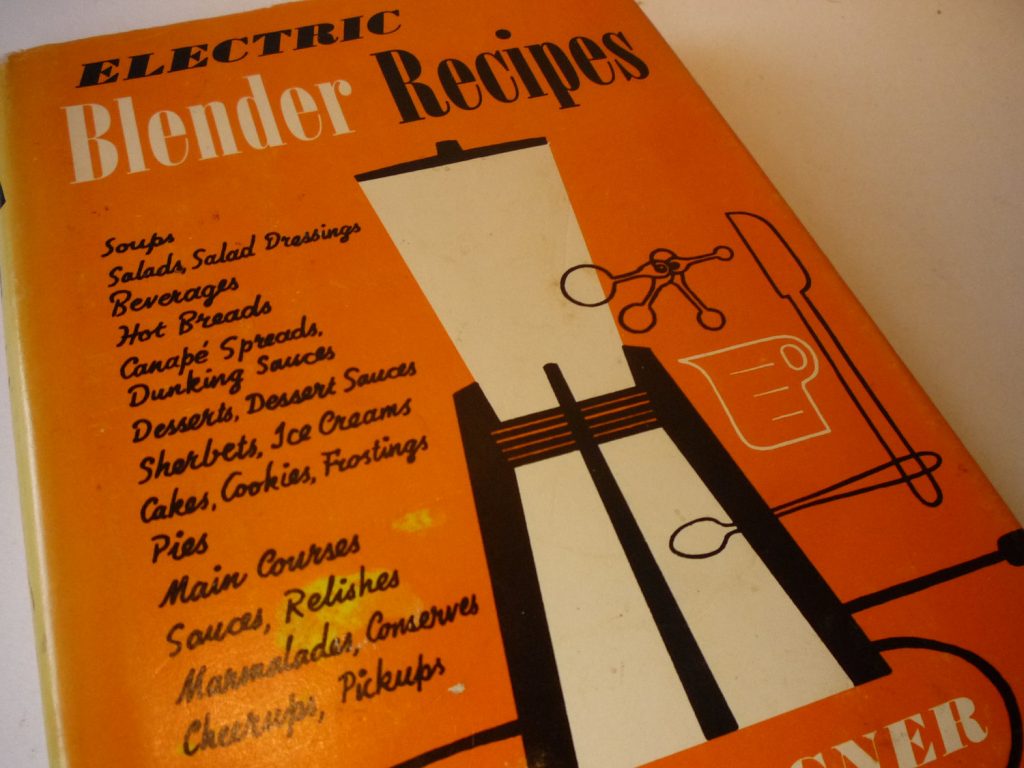 She ended up writing a cookbook with 519 blender recipes.  She acknowledged help from Good Housekeeping, American Molasses Company, Borden, Evaporated Milk Association, Florida Citrus, General Foods, Kellogg, Knox, Lipton, and more.
If you own a standard 10-, 12- or 14-speed model, you might have forgotten all that it can do to speed up food preparation. Do you use it often? You can puree, chop, grate, grind, crush, shred, mix, crumb and whip with many models. That means it's just so much more than a smoothie maker! There are hundreds of blender recipes out there to try.
Make soups, homemade spreads, frosting, breadcrumbs, sauces, batters and condiments with ease, Dust your blender off, grab a rubber spatula and try the following blender recipes.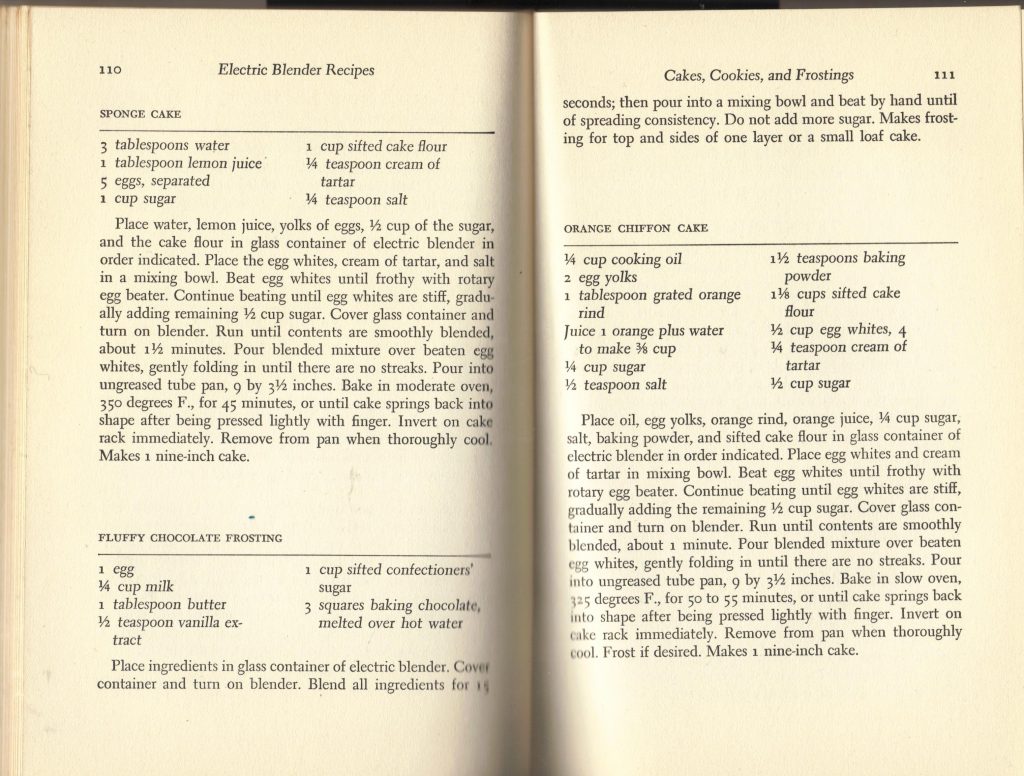 15 Blender Recipes
Homemade butter
1 cup heavy cream
1/4 teaspoon salt
Put heavy cream in the blender. Whip until butter separates from the liquid (about 5 minutes). Stop the moment it separates. Drain liquid with a mesh strainer or paper towels. Place into a bowl and press flat with a spatula or back of spoon to remove liquid, and pour off remaining liquid. Rinse and squeeze butter under cold water. Pat dry. Add salt. Refrigerate.
Coconut Ice Cream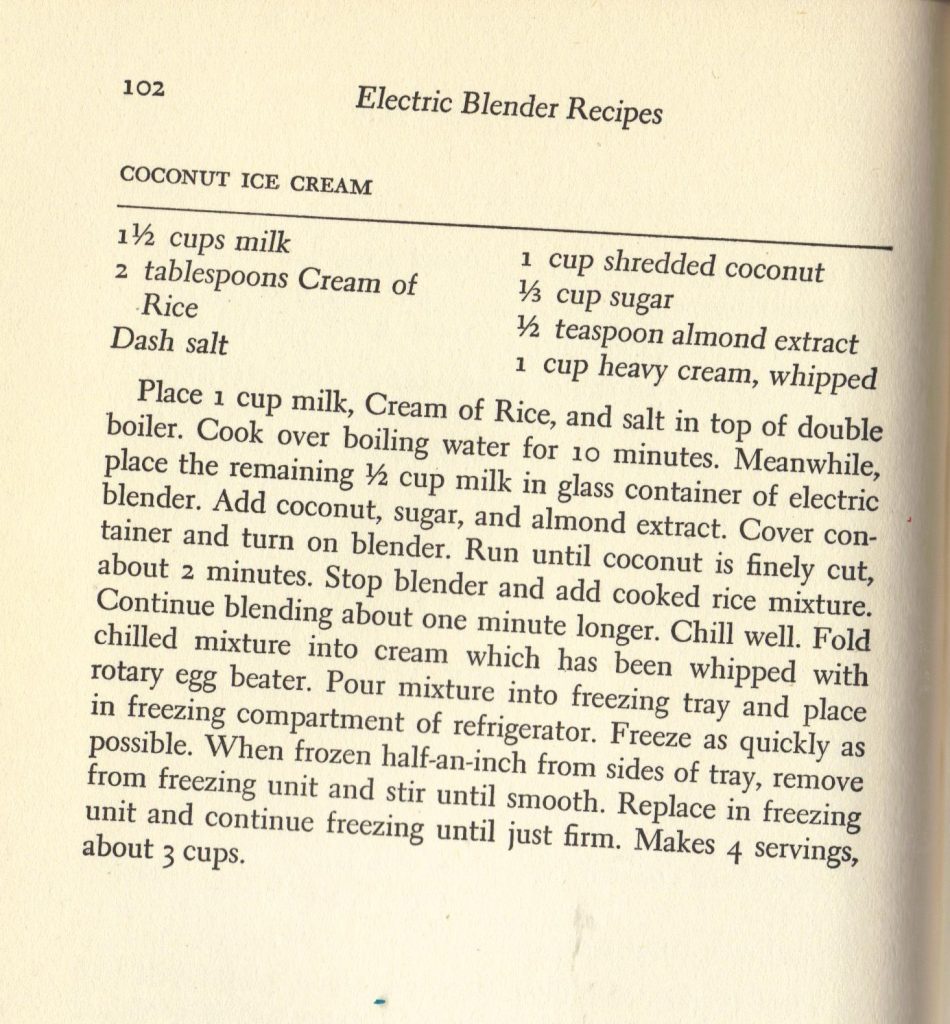 Mayonnaise
1 egg
1/4 teaspoon dry, powdered mustard
1/2 to 1 teaspoon sugar (to taste)
1/2 teaspoon salt
dash of cayenne pepper
1 to 2 tablespoons lemon juice
1 cup extra-virgin olive oil
Place egg, mustard, sugar, salt, cayenne pepper and lemon juice into the blender. Cover with lid and pulse for about 15 seconds. Gradually, in a steady stream, pour in 1/4 cup olive oil. Blend on high speed. As it thickens, gradually add the remaining oil. Scrape with a rubber spatula and place in either a spare jar with a lid or a squeezable plastic condiment container. Store in the refrigerator and use within a week.
Banana Muffins, Whole Wheat Muffins, Corn Muffins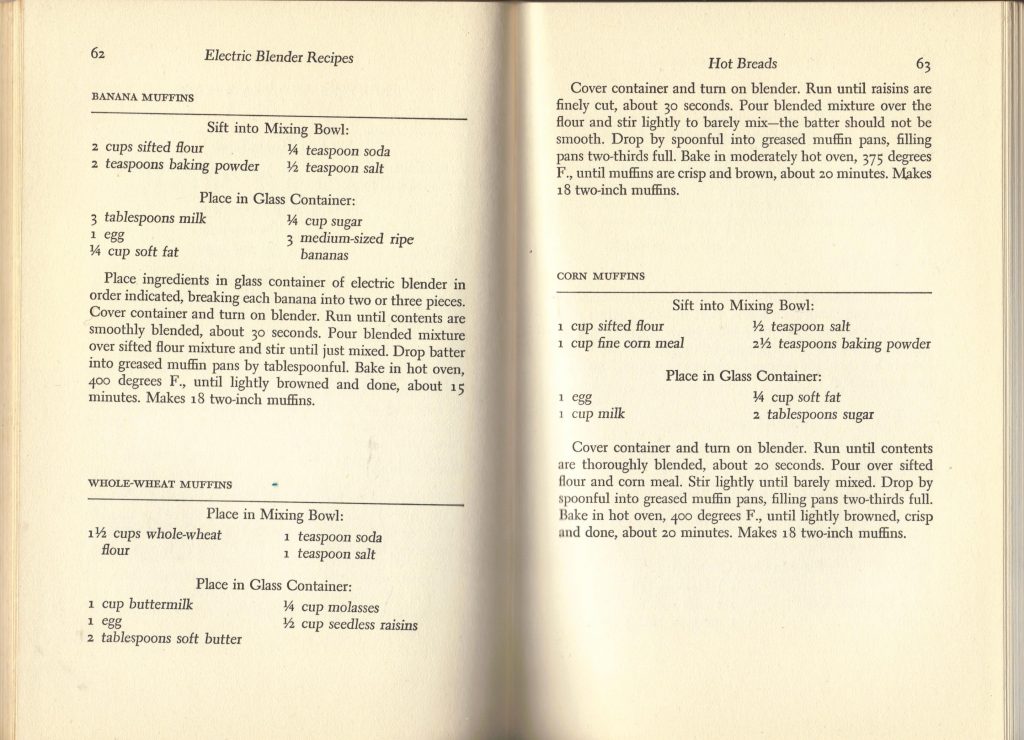 Peanut butter
Place 1-1/2 to 2 cups of salted, roasted peanuts into the blender. Put the lid on and blend until desired consistency. If too thick, add 1/2 teaspoon peanut oil until it's spreadable. Use a rubber spatula to scrape the sides. Makes approximately 1/2 cup peanut butter. Store in an airtight container in the refrigerator and use within a week.
Barbecue sauce
1 cup ketchup
1/4 small onion, diced
1 clove garlic, minced
2 to 3 tablespoons brown sugar
1 tablespoon Worcestershire sauce
1 tablespoon lemon juice
salt to taste
1/2 teaspoon honey mustard
paprika to taste
Place all ingredients in the blender. Cover with lid and mix until combined. Store in an airtight container in the refrigerator.
Fruit spread
Place an 8-ounce brick of cream cheese into the blender. Add 1/2 cup strawberry preserves, orange marmalade or raspberry preserves. Cover with lid and blend on high speed. Use as a spread for toast, bagels or English muffins.
Cream of Broccoli Soup, Cream of Potato Soup, Basic Seafood Bisque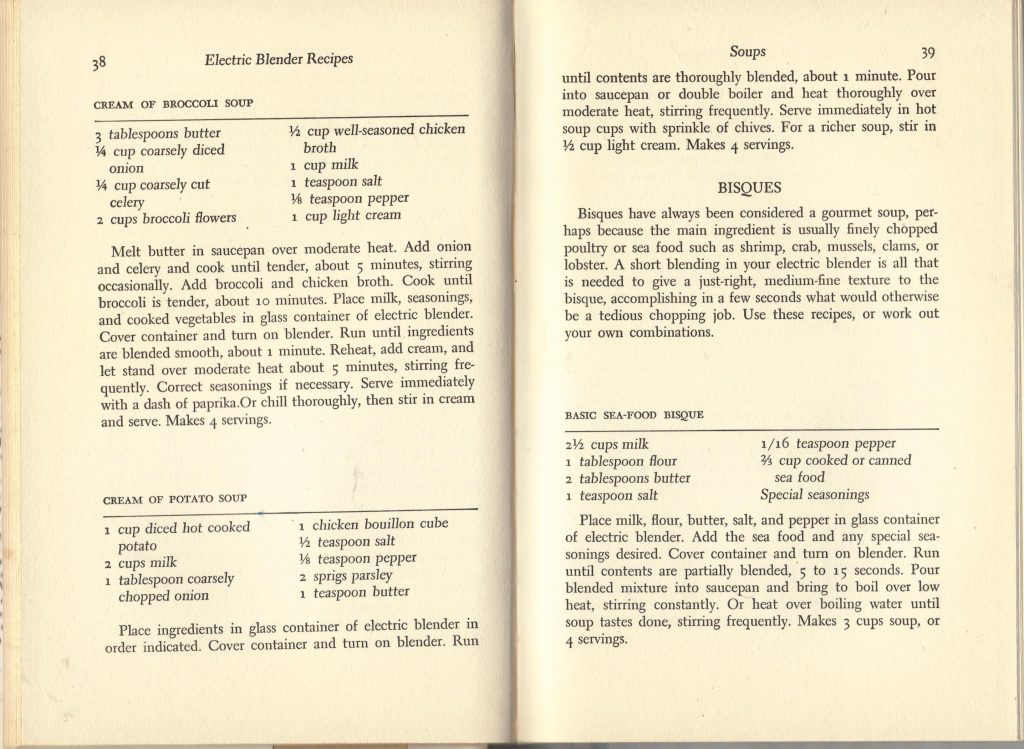 Here are more Food Processor and Blender Recipes.