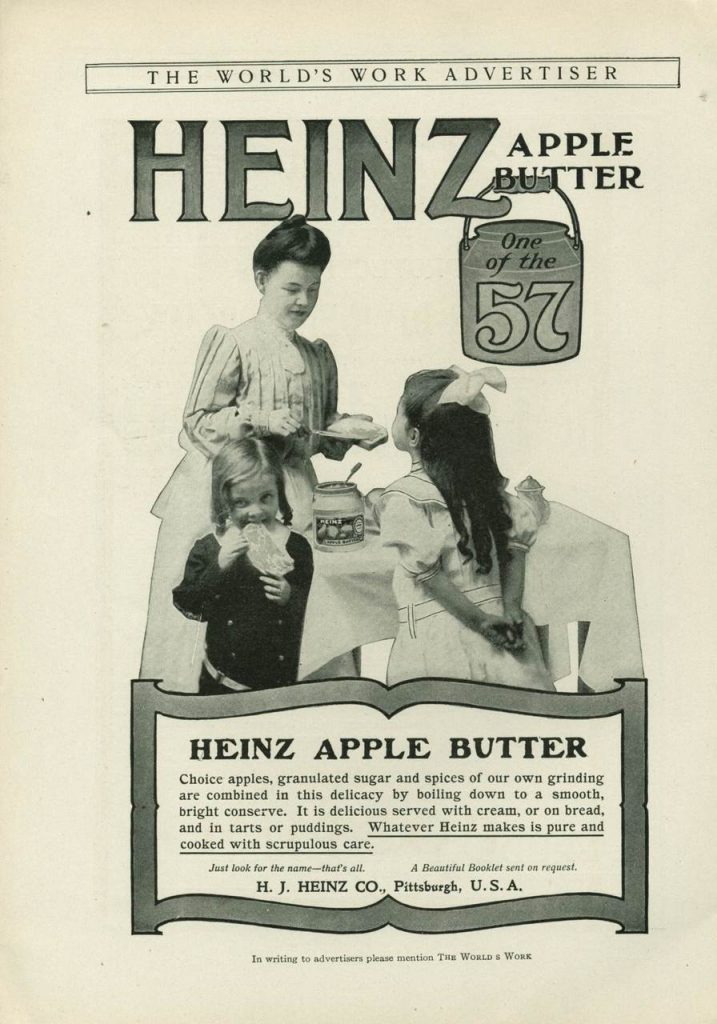 Fruit butter recipes are delicious. Fruit butter is a combination of fruit puree and sugar, cooked until thick.  It's a great way to use leftover fruit. Not to be confused with fruit compound butters. These fruit butters take less effort than jams (cooked until just thickened versus the gelling point and doesn't require pectin and uses less sugar) and are forgiving.
Fruit butter is a good way to use up leftover odds and ends of fruit by combining flavors, too.
You can start fruit butter on the stove-top, shut it off for a bit if the phone rings or you need to run a quick errand and turn it back on again when you get back, if needed. Or even better, make it in your crockpot on high 1 hour, then stir and then an additional 4 hours (check each hour and stir), then puree with immersion blender or use a manual masher, return to crockpot and reduce heat to low for 4 hours. You'll have less possibility of scorching. You'll know it's done by how thick it is. You're aiming for ketchup consistency or a bit thicker. You can add the other ingredients in the beginning or in the last hour of slow cooking.
Here are 7 recipes:
Slow-Cooker Apple Butter
5 to 6 pounds apples
4 cups sugar
4 teaspoons cinnamon
1/4 teaspoon ground cloves
1/4 teaspoon salt
1/4 teaspoon nutmeg
Peel, core and chop apples, and fill slow cooker until it's heaping full. Place remaining ingredients in a slow cooker with apples. The amount will reduce as it cooks. Cover, and cook on high for 1 hour, then lower heat and slow-cook for 4 hours. Remove lid, and continue to slow cook an additional 1/2 hour to an hour or until thick and brown with no liquid left. Place in hot sterilized jars. Set in hot-water bath with lids on for 10 minutes. Boil until seal is secure, and set aside to cool.
Blueberry Apple Butter
8 large cooking apples – peeled, cored,and sliced
8 cups fresh blueberries
2 cups white sugar
2 teaspoons ground cinnamon
1 teaspoon ground nutmeg
1 teaspoon ground allspice
1/4 teaspoon ground cloves
9 (1 pint) canning jars with lids and rings,or as needed
Place apples in a slow cooker. Cook on High, stirring occasionally, until apples are softened and broken down, about 3 hours. Add blueberries, sugar, cinnamon, nutmeg, allspice, and cloves; stir to combine. Lower temperature to Low. Simmer until apple butter is thickened, stirring often, 8 hours. Sterilize the jars and lids in boiling water for at least 5 minutes. Pack apple butter into the hot, sterilized jars, filling the jars to within 1/4 inch of the top. Run a knife or a thin spatula around the insides of the jars after they have been filled to remove any air bubbles. Wipe the rims of the jars with a moist paper towel to remove any food residue. Top with lids, and screw on rings. Place a rack in the bottom of a large stockpot and fill halfway with water. Bring to a boil and lower jars into the boiling water using a holder. Leave a 2-inch space between the jars. Pour in more boiling water if necessary to bring the water level to at least 1 inch above the tops of the jars.
Bring the water to a rolling boil, cover the pot, and process for 15 minutes. Remove the jars from the stockpot and place onto a cloth-covered or wood surface, several inches apart, until cool. Once cool, press the top of each lid with a finger, ensuring that the seal is tight (lid does not move up or down at all). Store in a cool, dark area.
Pear Butter
15 ripe Bartlett pears
2 cups water
6 cups sugar
1 teaspoon ground cloves
2 teaspoons ground cinnamon
1/2 teaspoon ground ginger
2 tablespoons lemon juice
Slice ripe pears (not cored or peeled) into a large saucepan. Add water, cover, and cook for 30 minutes. Remove from heat, and press the pears through a sieve or food mill. Return pulp to pan.
In a frying pan, heat 1-1/2 cups of the sugar, stirring until it dissolves, caramelizes and becomes brown. Add melted sugar to the pear pulp. Add the remaining sugar, cloves, cinnamon and ginger. Cook uncovered, approximately 40 minutes, stirring frequently until thickened. Stir in lemon juice. Remove from heat, and pour mixture into jars. Process in boiling water bath for 15 minutes. Set aside to cool.
Cranberry Butter
2 tablespoons dried cranberries
1/2 cup boiling water
1/2 cup butter, softened
3 tablespoons confectioners' sugar
Stir boiling water and cranberries together in a bowl; steep for 5 minutes. Drain and chop cranberries. Beat butter with an electric mixer in a bowl until light and fluffy; add confectioners' sugar and cranberries. Mix well.
Raspberry Butter
1/2 cup unsalted butter, room temperature
1/4 cup raspberry preserves
1/4 cup fresh raspberries
1 tablespoon confectioners' sugar
Beat butter, raspberry preserves, raspberries, and confectioners' sugar together in a bowl until well combined; refrigerate until set, about 1 hour.
Banana Butter
10 bananas, mashed
1/4 cup fresh lemon juice
6-1/2 cups sugar
1/2 teaspoon cinnamon
1 (6 ounce) bottle liquid pectin
1/4 cup golden raisins, chopped (optional)
1/2 cup maraschino cherries, chopped (optional)
Measure 3 cups mashed bananas, lemon juice, sugar and cinnamon, and add to a large saucepan. Mix well. Bring to a rolling boil, and boil for 1 minute, stirring constantly. Remove from heat, and stir in the pectin. Mix well. Pour into clean, hot sterilized jars, and seal. Process in a boiling-water bath for 10 minutes. Optional: Can add 1/4 cup chopped golden raisins and/or 1/4 cup chopped maraschino cherries when you add the pectin.
Peach or Apricot Butter
4 pounds peaches
4 cups sugar
1 tablespoon lemon juice
1/4 teaspoon almond flavoring, optional
1 tablespoon cinnamon
Place peaches in boiling water a few at a time for 30 seconds. Remove from water, and peel. Remove pits. Mash peaches, and combine them and remaining ingredients in a large saucepan.
Bring to a boil over medium heat, stirring constantly. Lower to low-medium heat, stir frequently for about 45 minutes to 1 hour until thickened. Fill hot sterilized jars to within 1/4-inch from the top, and seal. Process in a water bath for 10 minutes. Remove, and set aside to cool.
What's your favorite fruit butter recipes?