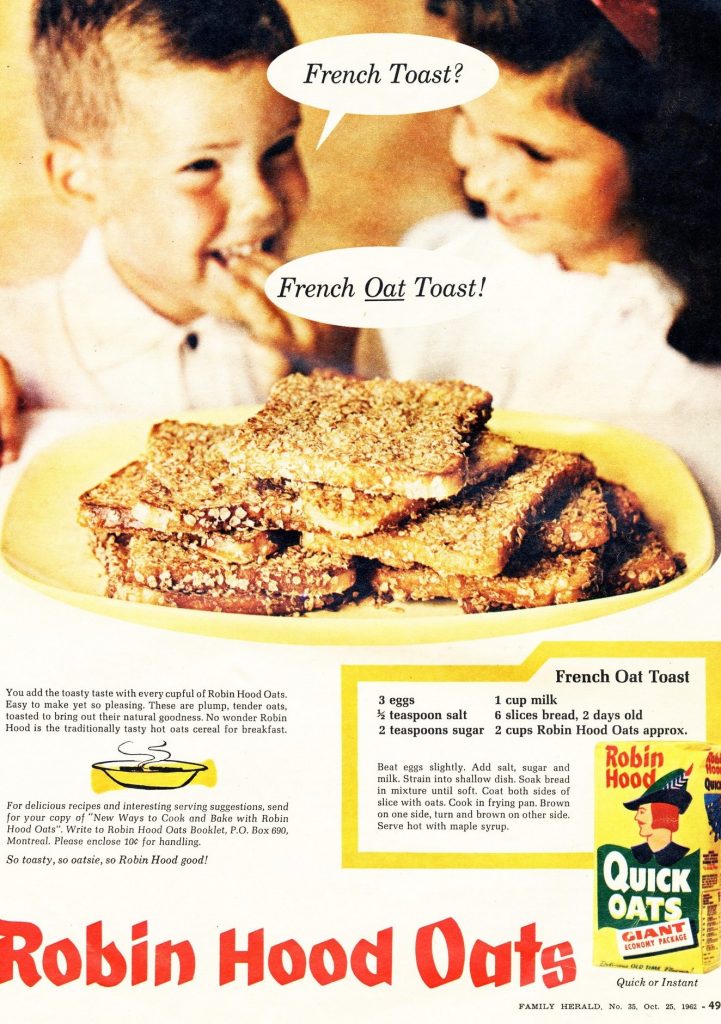 You add the toasty taste with every cupful of Robin Hood Oats. Easy to make yet so pleasing. These are plump, tender oats, toasted to bring out their natural goodness. No wonder Robin Hood is the traditionally tasty hot oats cereal for breakfast.
French Oat Toast Recipe
3 eggs
1/2 teaspoon salt
2 teaspoons sugar
1 cup milk
6 slices bread, 2 days old
2 cups Robin Hood Oats approximately
Beat eggs slightly. Add salt, sugar and milk. Strain into shallow dish. Soak bread in mixture until soft. Coat both sides of slive with oats. Cook in frying pan. Brown on one side, turn and brown on other side. Serve hot with maple syrup.
Here are more Robin Hood recipes.