Old fashioned Cream Pie Recipe. 1967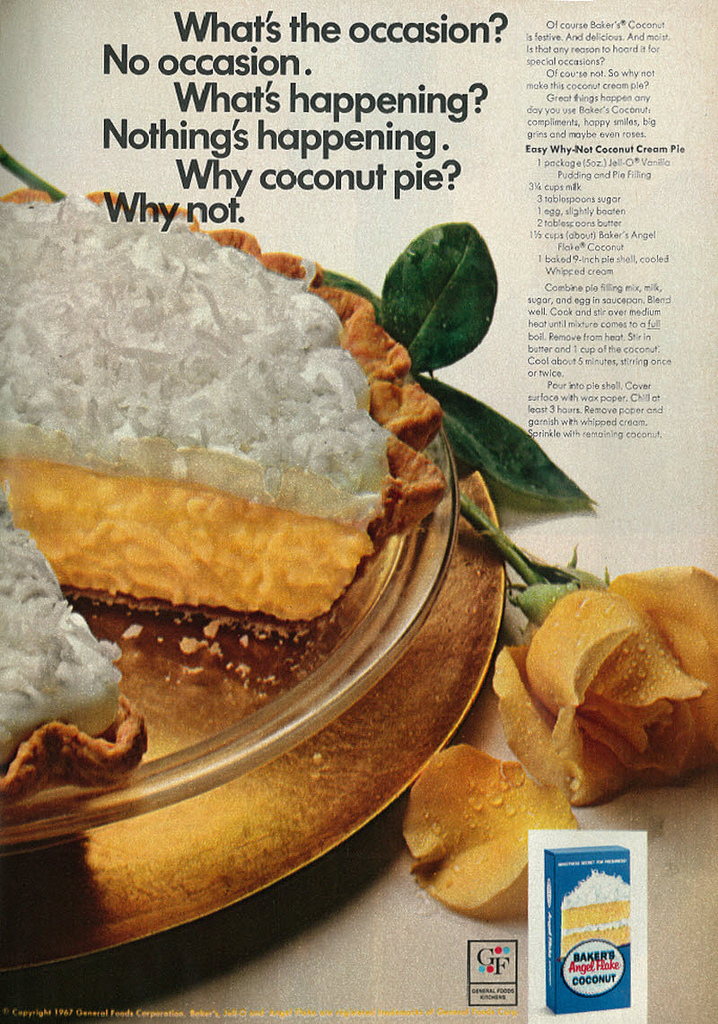 What's the occasion? No occasion. What's happening? Nothing's happening. Why coconut cream pie? Why not.
Of course Baker's Coconut is festive. And delicious. And moist. Is that any reason to hoard it for special occasions?
Of course not. So why not make this coconut cream pie?
Great things happen any day you use Baker's Coconut:compliments, happy smiles, big grins and maybe even roses.
Old fashioned Coconut Cream Pie Recipe
1 package (5 oz.) Jell-O Vanilla Pudding and Pie Filling
3 1/4 cups milk
3 tablespoons sugar
1 egg slightly beaten
2 tablespoons butter
1 1/2 cups (about) Baker's Angel Flake Coconut
1 baked 9-inch pie shell, cooled
Whipped cream
Combine pie filling mix, milk, sugar, and egg in saucepan. Blend well. Cook and stir over medium heat until mixture comes to a full boil. Remove from heat. Stir in butter and 1 cup of the coconut.
Cool about 5 minutes, stirring once or twice. Pour into pie shell. Cover surface with wax paper. Chill at least 3 hours. Remove paper and garnish with whipped cream. Sprinkle with remaining coconut.
What's your favorite Coconut Cream Pie Recipe?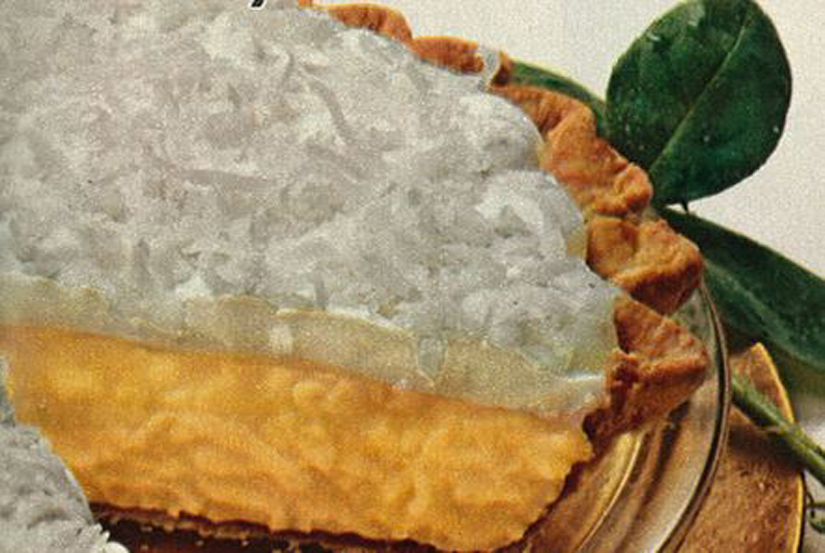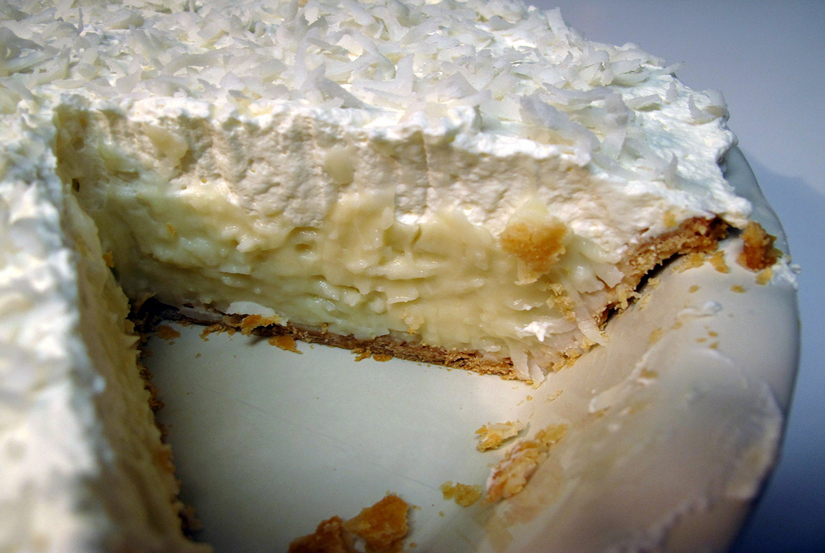 Here's the history of Franklin Baker Company