The following Vintage Christmas Cookie Recipes were found folded in a cookbook that I bought secondhand. Woman's Day created this feature, so you could make your own little cookbook. It's from Woman's Day, December issue in 1953.
I realize it's not Christmas, but I just came across them and wanted to get them scanned because as you can see, the crease from being folded is tearing. Some of these vintage Christmas cookie recipes are in later editions of cookbooks by Woman's Day, but recipes change through the years and I wanted to preserve the vintage versions.
I fondly remember Melt-in-the-Mouth cookies and the Pinwheels. Vintage Christmas Cookie Recipes can give that extra special thoughtfulness to your holiday season.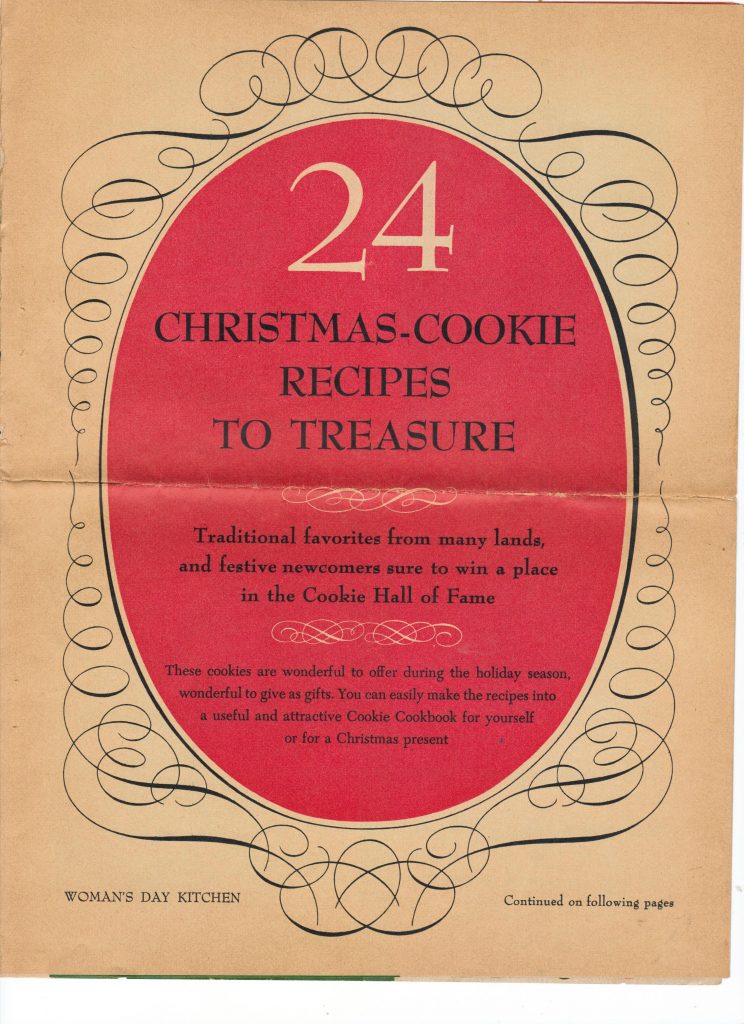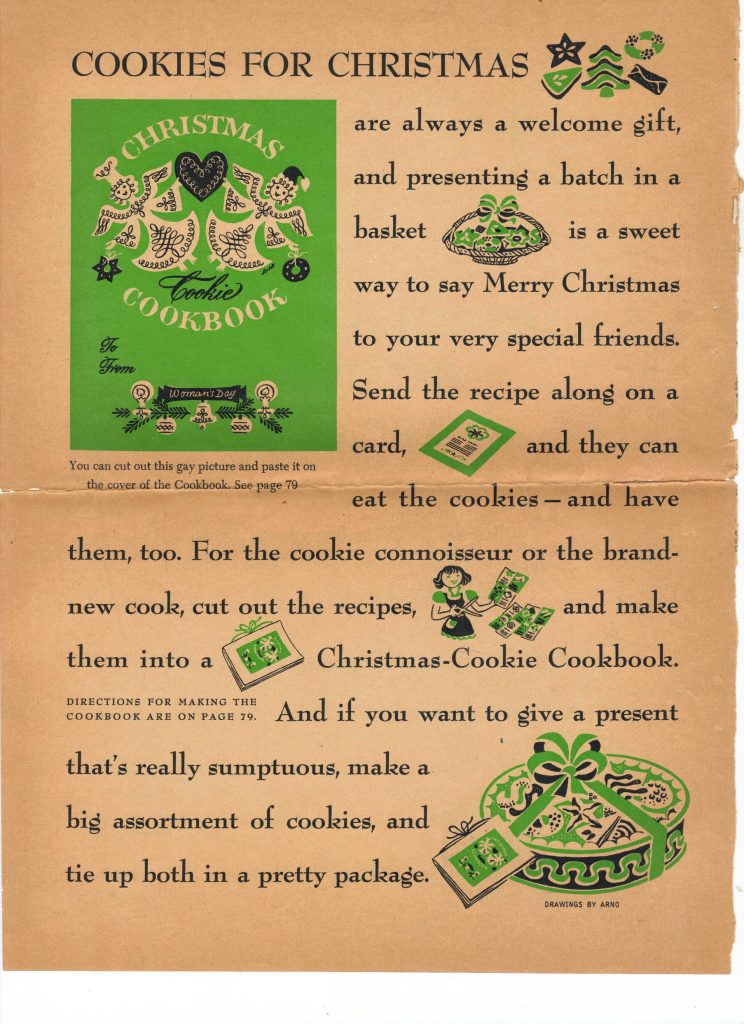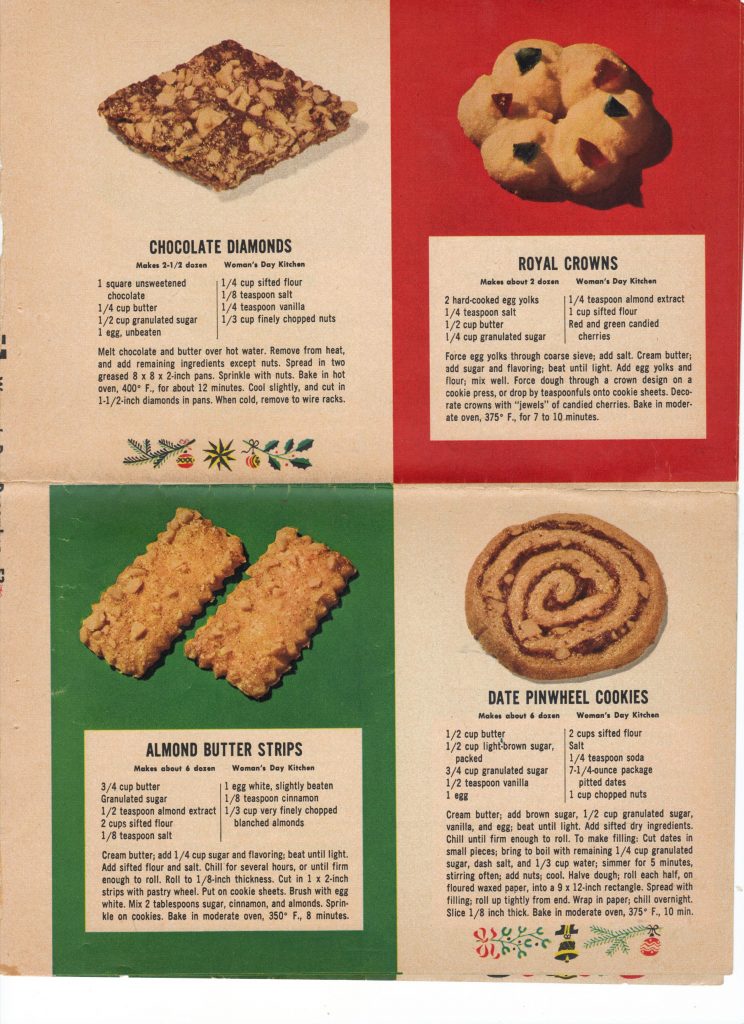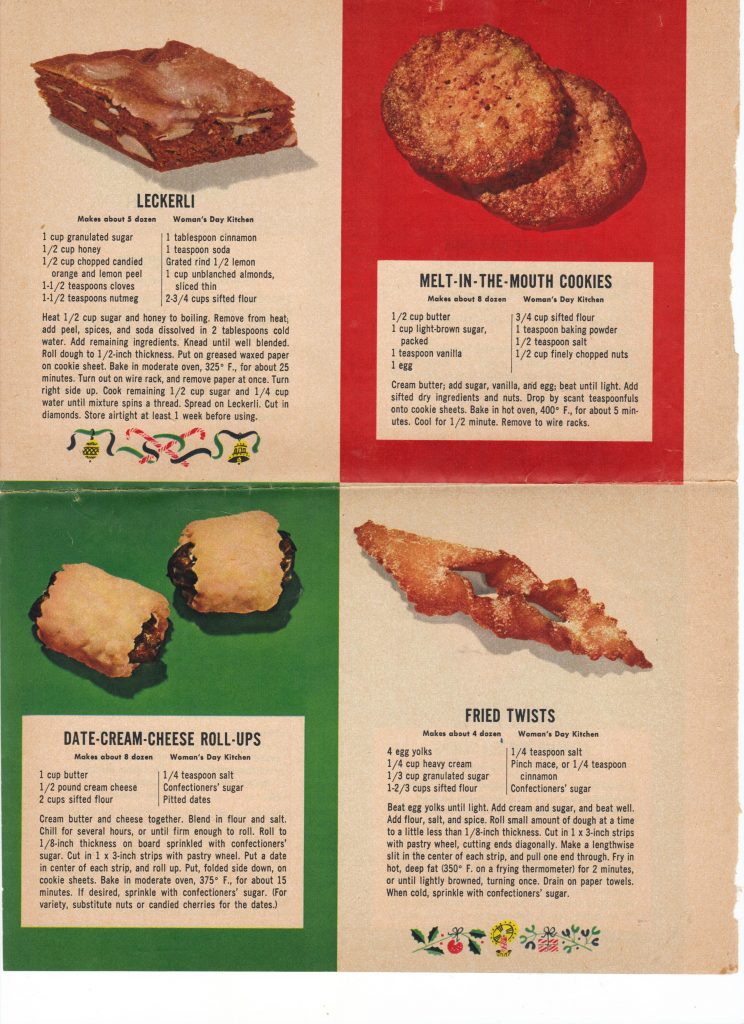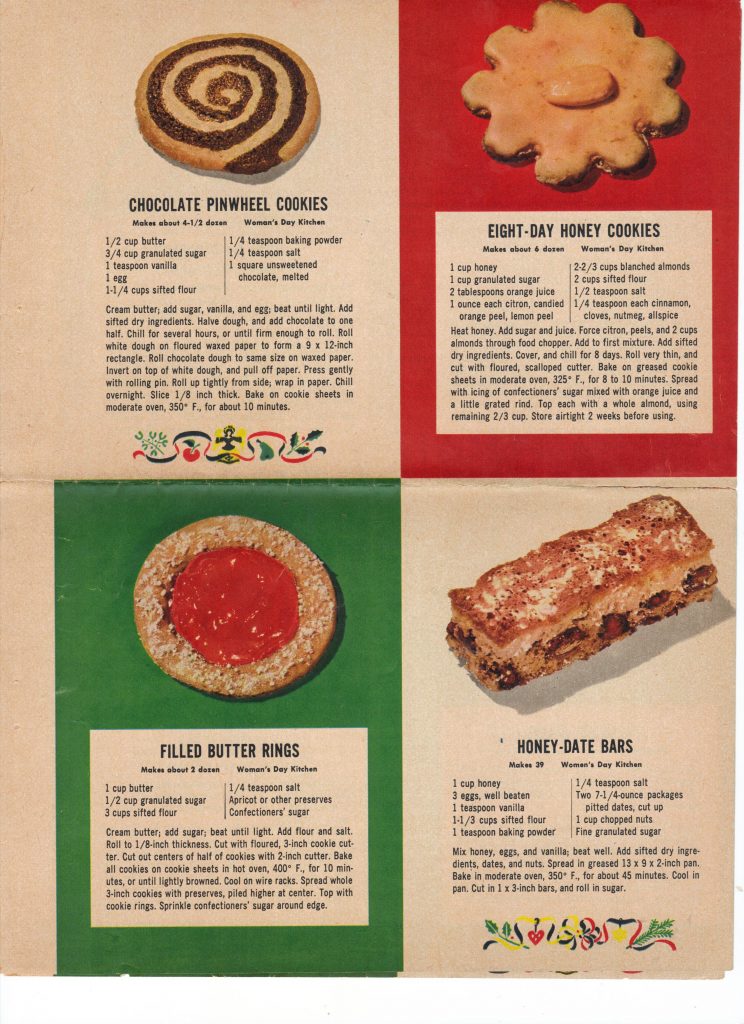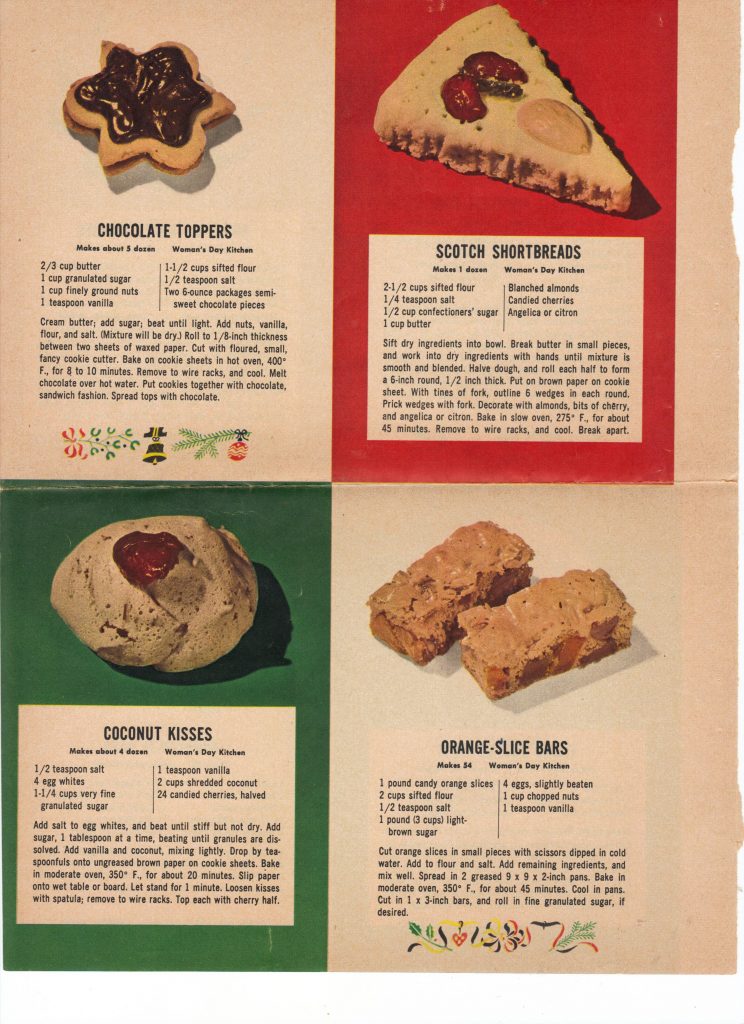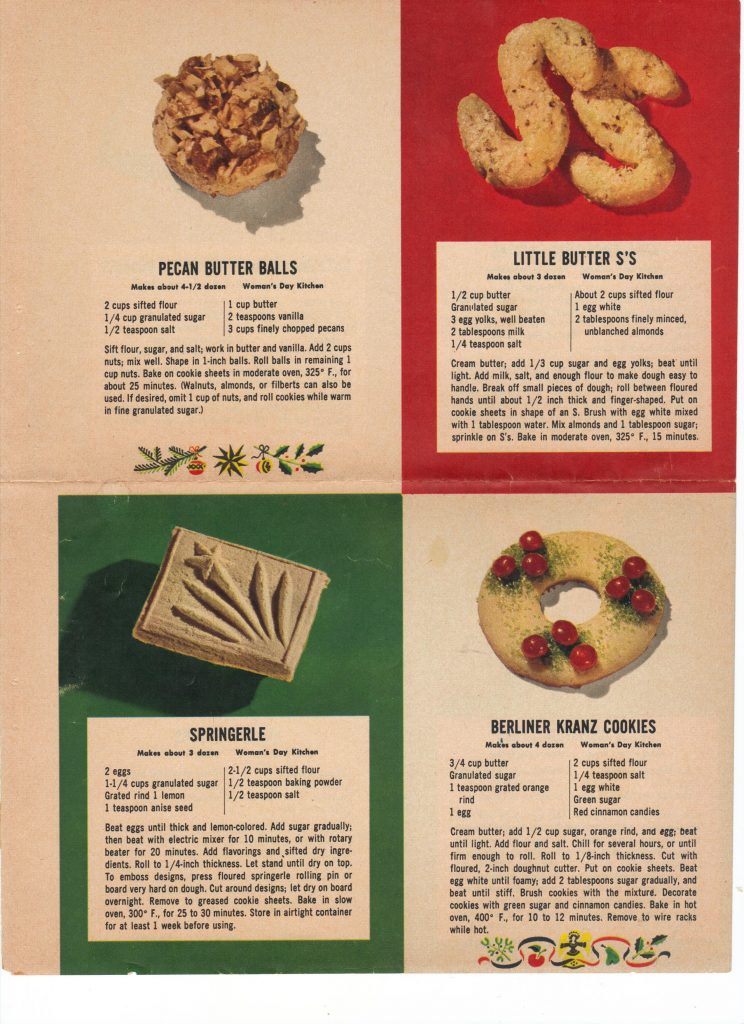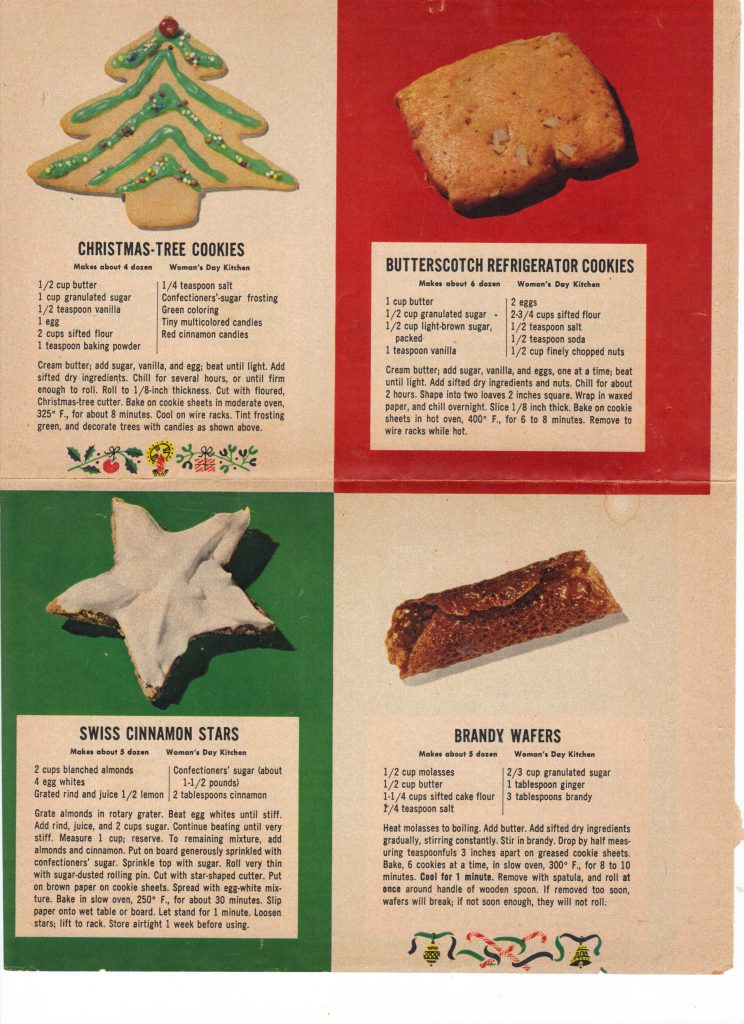 Here's another Chocolate Pinwheel Cookie Recipe.