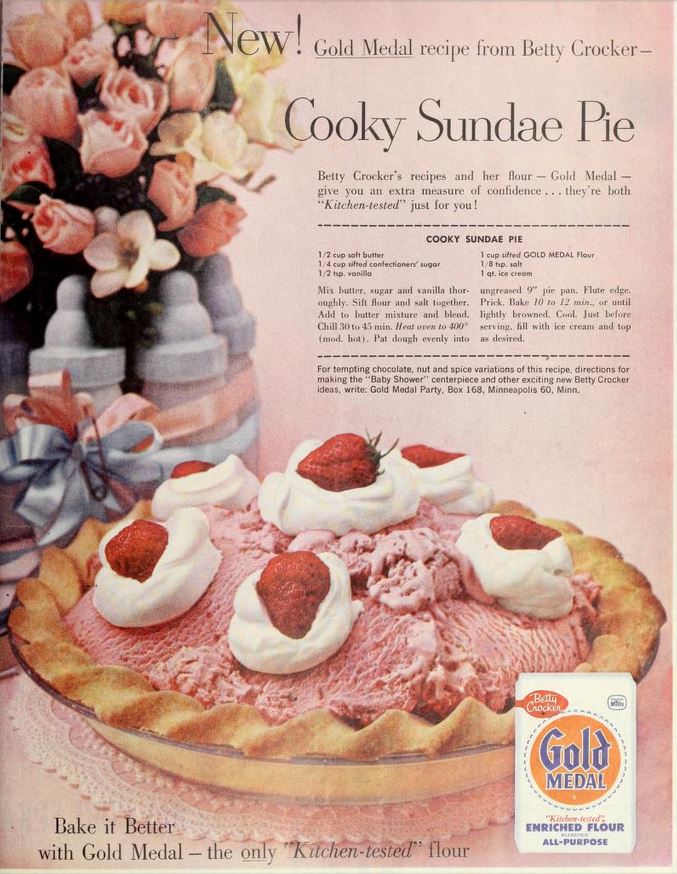 Betty Crocker's recipes and her flour-Gold Medal- give you an extra measure of confidence…they're both "Kitchen-tested" just for you!
Cooky Sundae Pie
1/2 cup soft butter
1/4 cup sifted confectioners' sugar
1/2 teaspoon vanilla
1 cup sifted Gold Medal Flour
1/8 teaspoon salt
1 quart ice cream
Mix butter, sugar and vanilla thoroughly. Sift flour and salt together. Add to butter muxture and blend. Chill 30-45 minutes. Heat oven to 400 degrees F. (mod.hot). Pat dough evenly into ungreased 9-inch pan. Flute edge, Prick. Bake 10-12 minutes, or until lightly browned. Cool. Just before serving, fill with ice cream and top as desired.