This letter is from Marlene in Oklahoma. It's in regards to part of my column about how to clean cloudy glasses.
Dear Sara: I had to write after reading Lois P. concern about her cloudy goblets. She probably has hard water. I had this problem until I found Lemi Shine. It is an additive to automatic dishwasher soap. It cleans the dishwasher, too. It is located in the aisle with the dish soaps. I think it is made by Envirocon. –Marlene C. Woodward, Oklahoma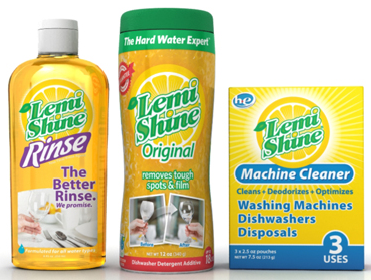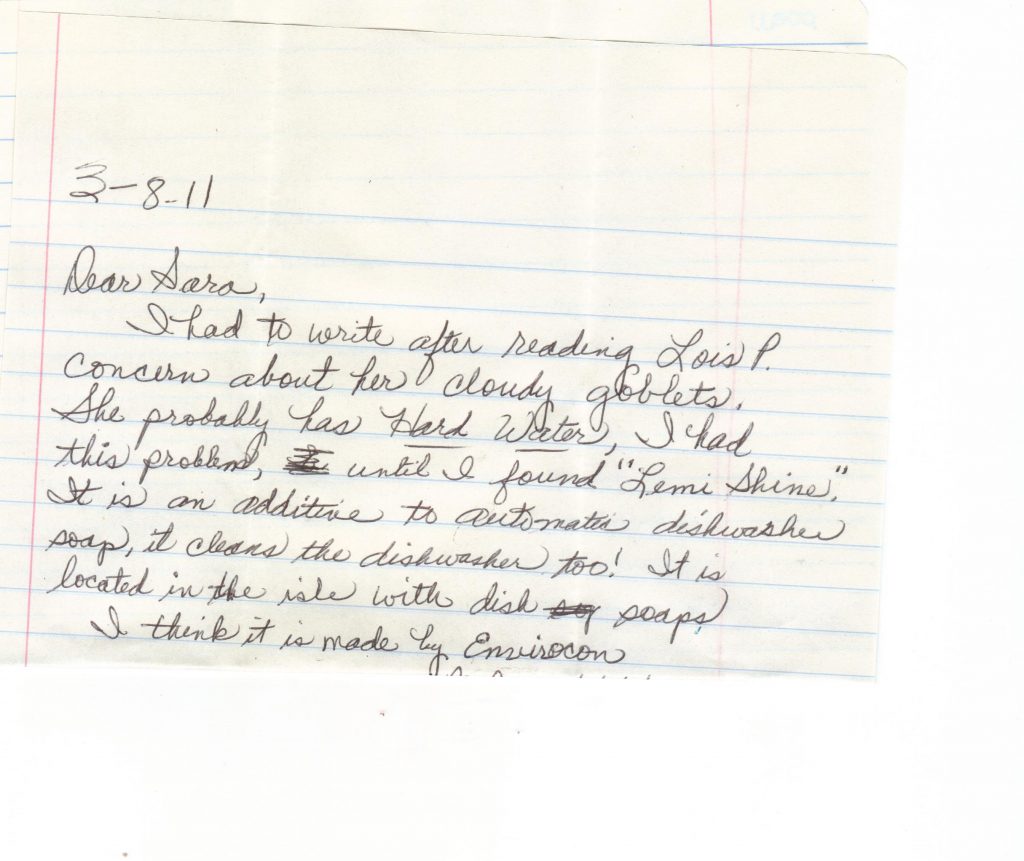 ---
Pause.
Tide for dishes and laundry. 1952
---
AS YOU WERE…
Dear Sara: My goblets are pressed glass that have been in the family for quite some time. I'm not sure if they are Indiana Glass or Hocking or not. The last few years, they have become increasingly cloudy. I have tried to clean them with vinegar, baking soda, bleach and ammonia. Each time to no avail. Please tell me if you have any other ideas.  — Lois P., e-mail
Dear Lois: Sometimes wiping down with nail polish remover works. Afterward, be sure to wash thoroughly with dish soap and water.
Try a toothbrush and scrub the glasses with white toothpaste and rinse.
Try an Efferdent denture tablet and water, and let soak.
Sometimes Vaseline if applied and left for a few days, and then washed away will remove cloudiness.
There are products such as Lime Away and Krazy Kloth that might work, too.
Try these options and then wash as usual. I wish I could give only one product/method. It's hard to tell without seeing them. It's possible the glasses are permanently etched.
I like Lemi-Shine. Love their slogan Clean Freak Clean. I have a bottle in my cabinet. I use it more often to clean the dishwasher than to clean glassware/flatware. But it has always made my glasses sparkle when I use it.
What is the first thing you'd do or have done when you had cloudy glasses?
How have you used Lemi Shine? Were you happy with the results?