When the gang troops in don't panic. Save the day with your Crackle Top Cookies.
They're guaranteed to turn out perfect every time.
Because you make them yourself following a tested and proven recipe from the Kraft Kitchens. With good things from your kitchen.
And delicious Kraft Peanut Butter that keeps fresher in the jar than peanuts in the shell.
Den mother Alive saves the day with Crackle Top Peanut Butter Cookies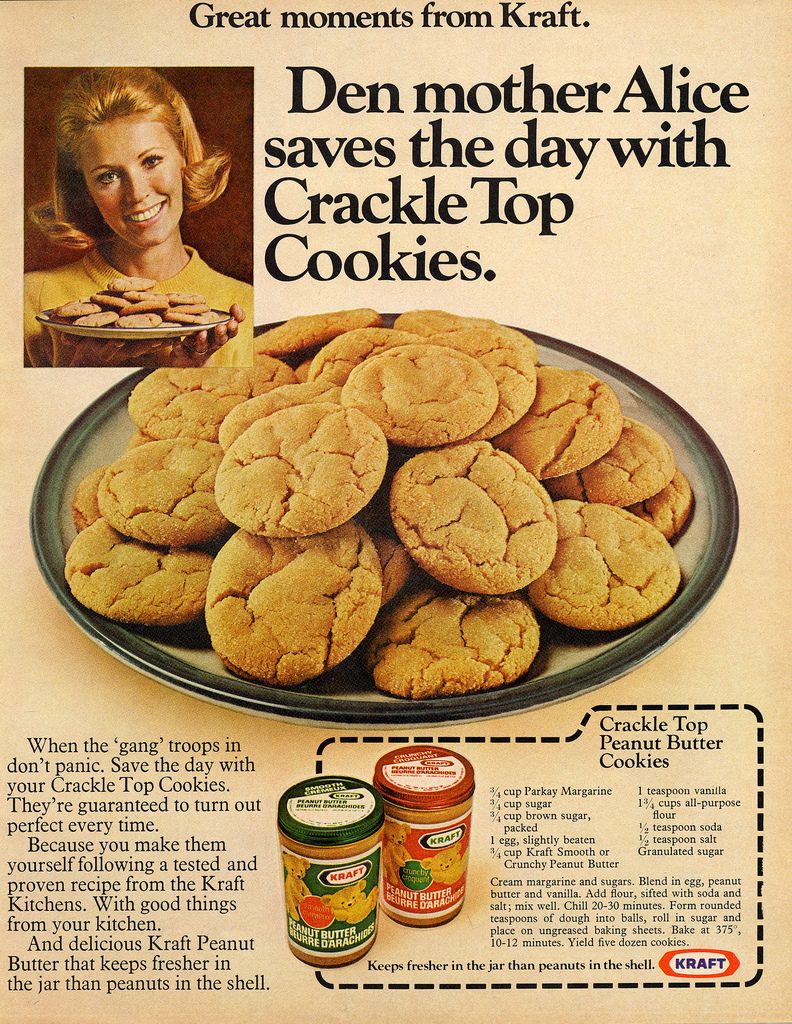 Crackle Top Peanut Butter Cookies
3/4 cup Parkay margarine
3/4 cup sugar
3/4 cup brown sugar, packed
1 egg, slightly beaten
3/4 cup Kraft Smooth or Crunchy Peanut Butter
1 teaspoon vanilla
1 3/4 cups all-purpose flour
1/2 teaspoon soda
1/2 teaspoon salt
Granulated sugar
Cream margarine and sugars. Blend in egg, peanut butter and vanilla. Add flour, sifted with soda and salt; mix well. Chill 20-30 minutes. Form rounded teaspoons of dough into balls, roll in sugar and place on ungreased baking sheets. Bake at 375 degrees F., 10-12 minutes. Yield 5 dozen cookies.
Here are more Kraft recipes.