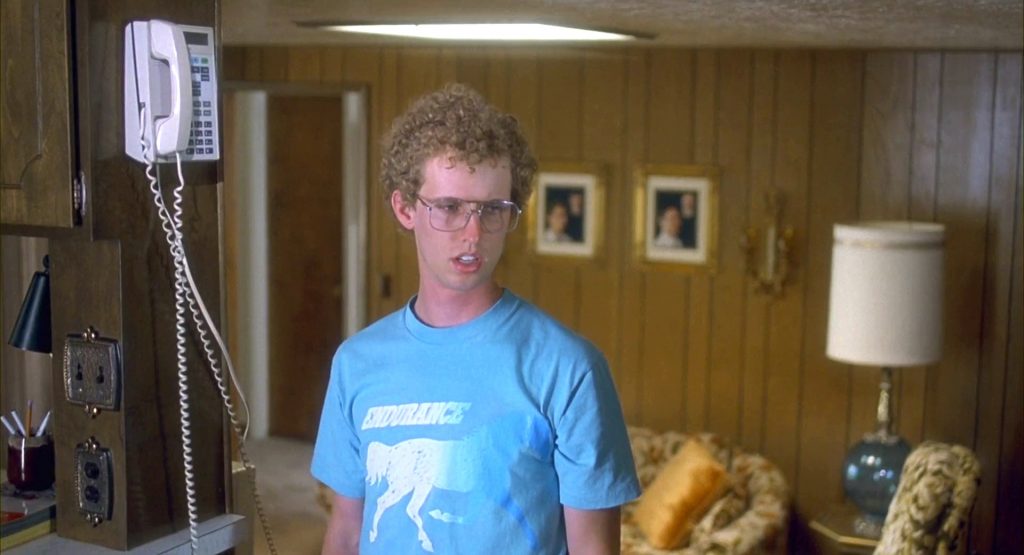 I was re-watching Napoleon Dynamite. I loved the part when he is on the landline wall phone in the kitchen and it has the super long cord. That was pure nostalgia for me.  I had my own phone in my room, and it had a cord long enough that I could walk around the house, too.
I started thinking about all the cool phones that I have owned, friends or family have owned or types that I remember seeing in stores. Some I wanted oh so badly and others, well they were uh, interesting, I guess.
My favorite phone from when I was a kid was the classic rotary dial black phone. You might remember it. It weighed about 20 pounds (exaggerating a bit here haha). You didn't need a gun at your nightstand (Being facetious). Your phone could be used as a weapon like in the movie True Lies. The phone at our family cottage was a 1950s version (model 5302). I remember my brother bonking me in the forehead with the handset and giving me a goose egg.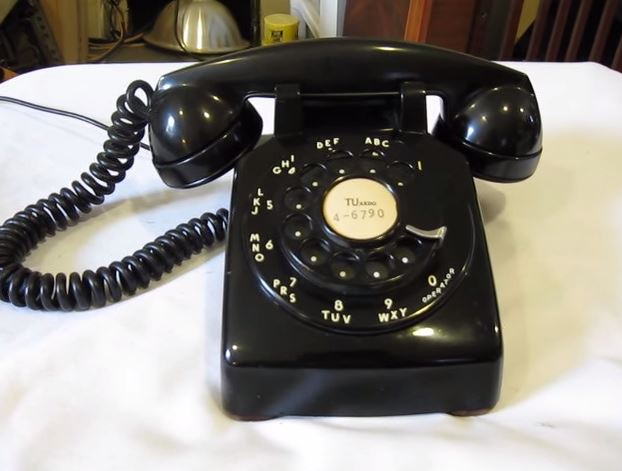 I remember all types of novelty phones such as Snoopy, Star Wars, Strawberry Shortcake, Hello Kitty, Mickey Mouse, Big Bird, Budweiser, 7-Up, Homer Simpson, Pac Man, etc.
Here are a few retro phones I loved.  If you remember a novelty phone from the 70s, 80s, or early 90s that you liked, let me know.
Sports Illustrated Football Phone (1991).
It came free with a subscription.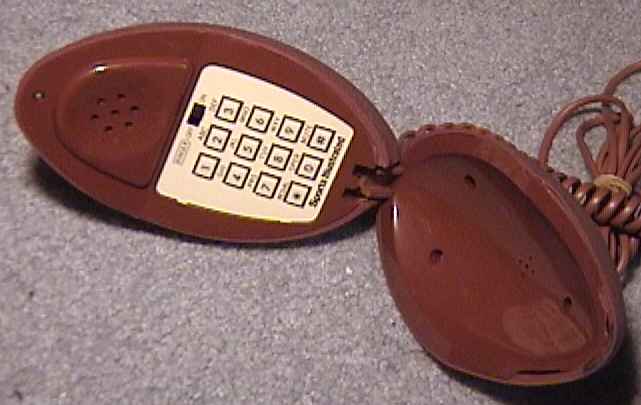 Tyco Lego Block Phone (1980s)
It had a slide out drawer for storage. It came with 18 extra lego blocks to play with, too.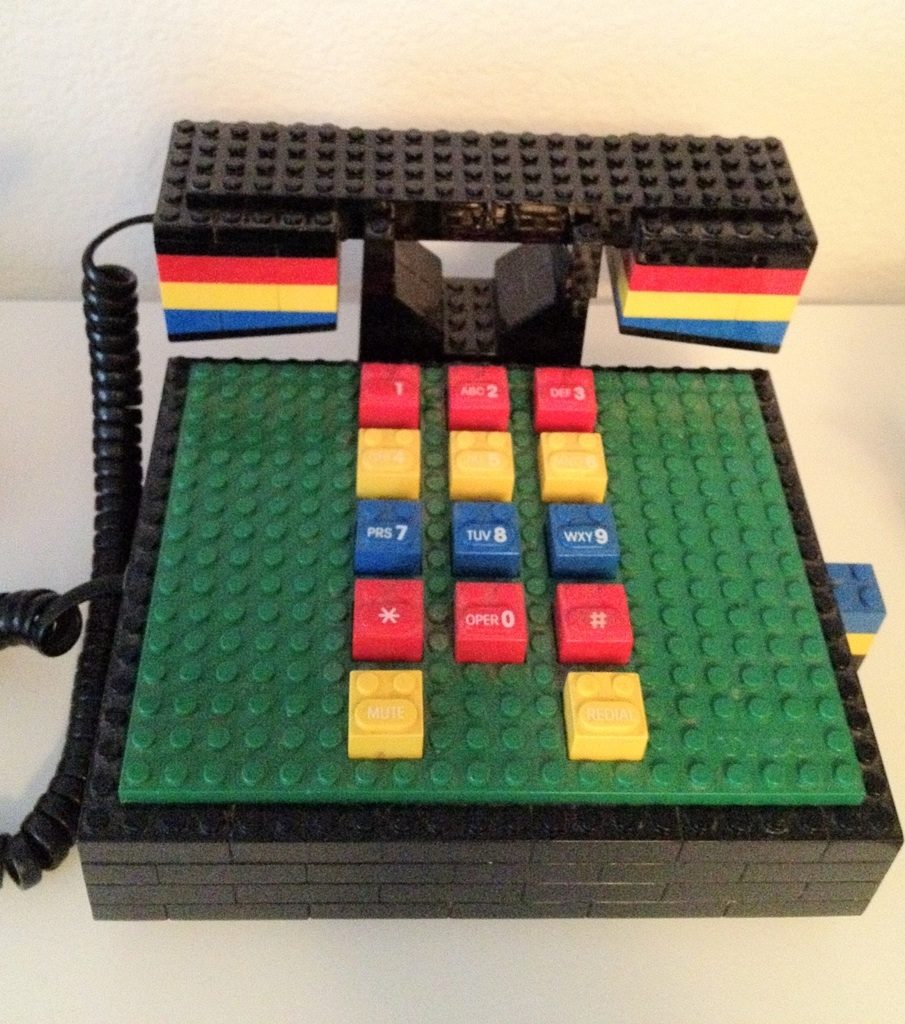 Tyco Garfield phone (1980s)
The eyes would close when it was not in use and open when you used the phone. There were a few different models by different companies such as Tilbor Hetman Inventors for PAWS (one of their rare models was a bank and phone). There was even a wall model by Tyco.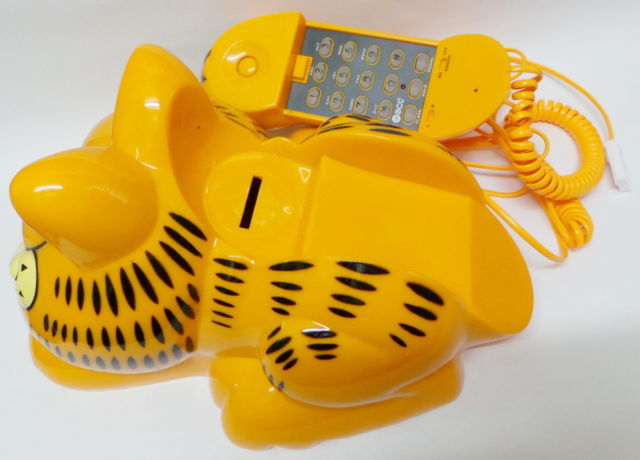 Transparent Phones (1980s)
Clear phones were popular in the 80s. You could see all the components. The one in the photo is by Conair which is the one I had, but companies such as Guess,  Unisonic, Lennox Sound, Lonestar, etc. offered them, too. These phones would light up, too.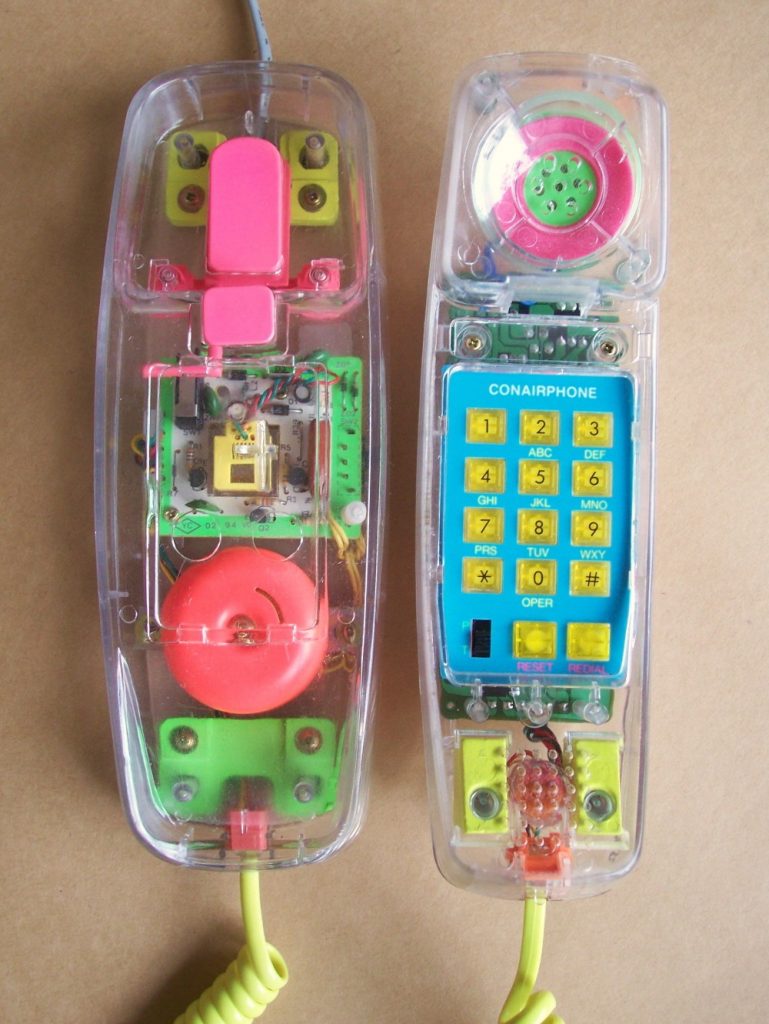 Neon Lucite phones (1980s)
Again, these were transparent and lit up. There were a lot of these on the market. I remember seeing these phones at Spencer Gifts in the mall a lot. Radio Shack had some, too.  Some were made by Conair and some by Cicena Roxanne, etc.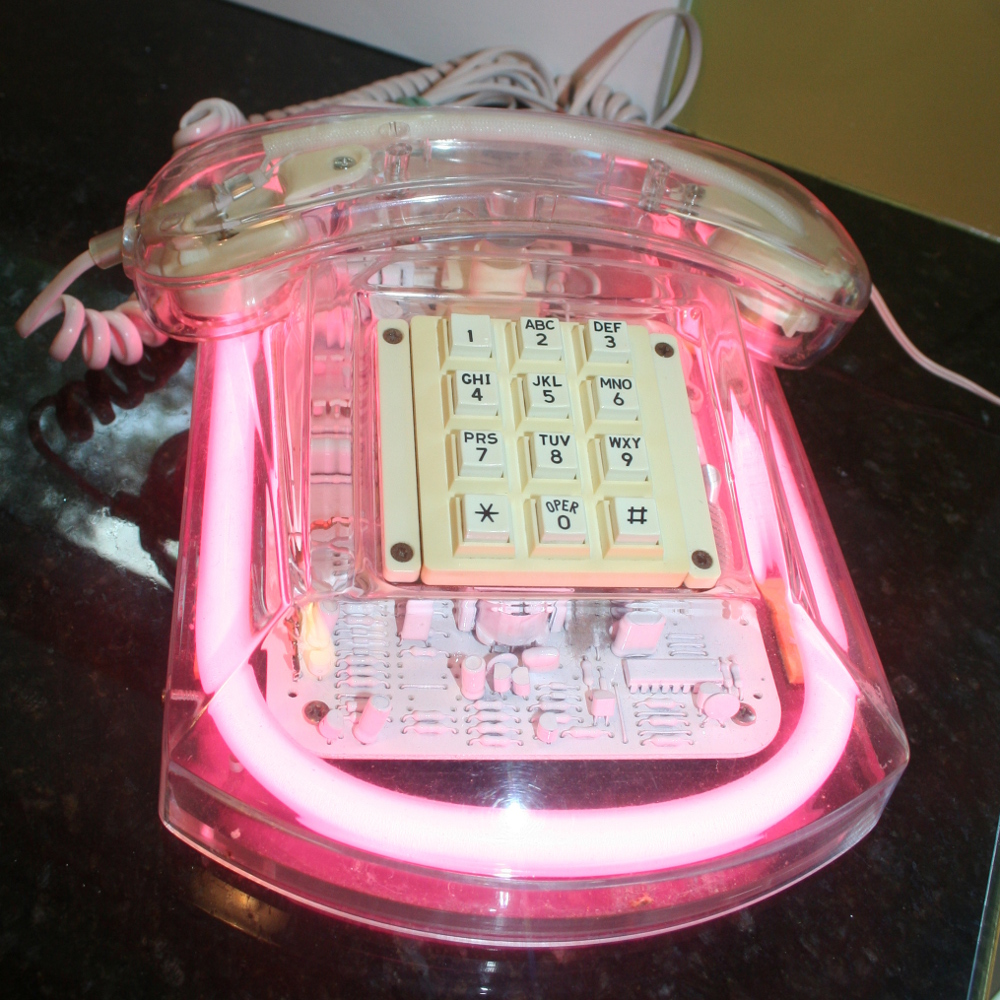 Hot Lips phone (1980s) 
The one in the picture is by TeleQuest. Some were by Telemania and a host of other brands sold them. I wanted this phone.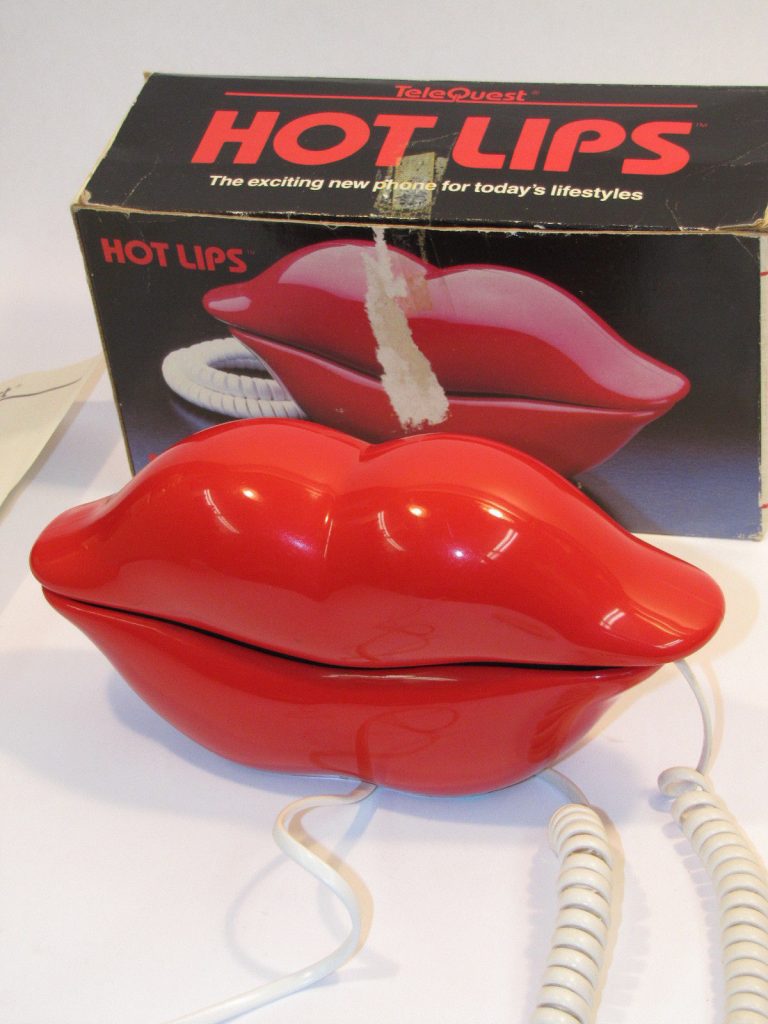 Hamburger Flip phone (1980s)
Made popular again because it was in the movie Juno. But it was also spotted in the movie Coming to America (John Amos was using one).  I still want one.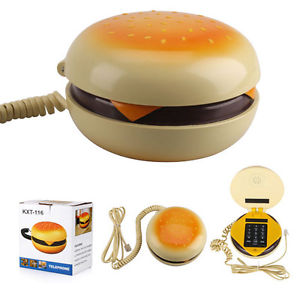 Do you remember the hot dog phone?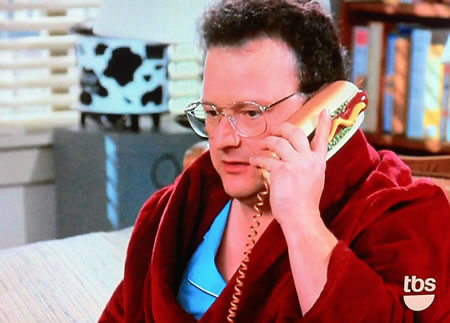 Ketchup phone (1984)
The touchpad was on the base. Was definitely a cool phone.  I've heard there's a french fries phone, too. LOL My house could have a fast food theme. haha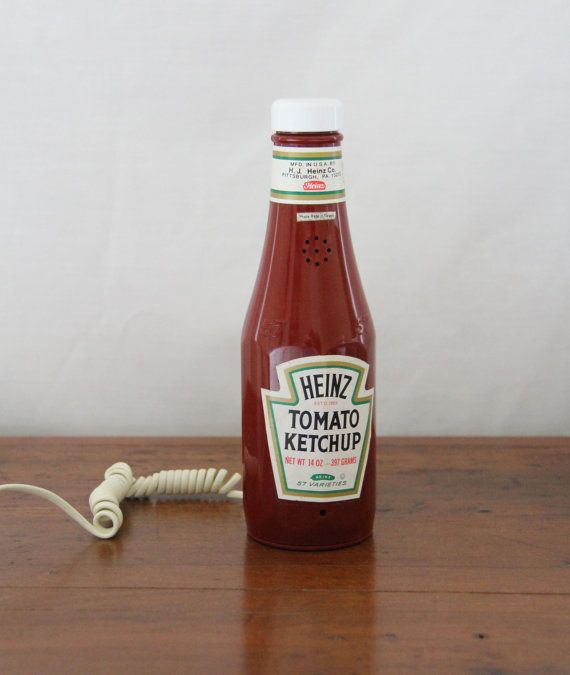 Banana phone 
Telemania made these banana phones.  I can't find much information on them. Let me know if you remember anything.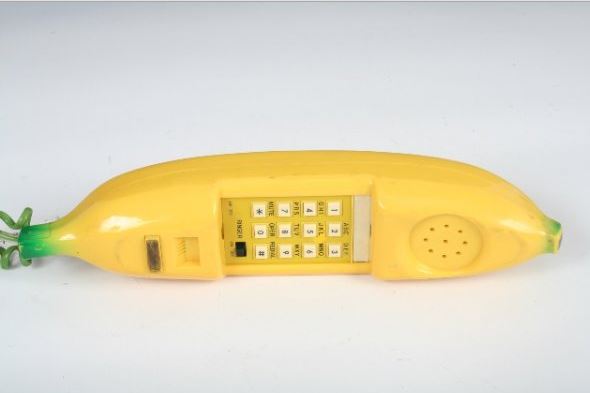 Apple phone (1985)
I love this phone. And still want this phone. Out of all the novelty phones, I sooooo want this phone. Inside it's trademarked and I think that adds to its cute factor.  Oh someone please get me this phone!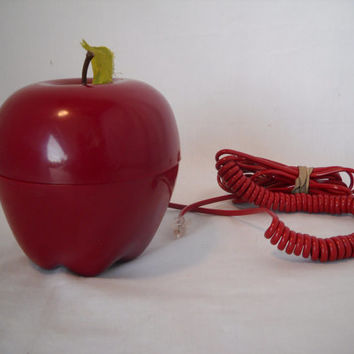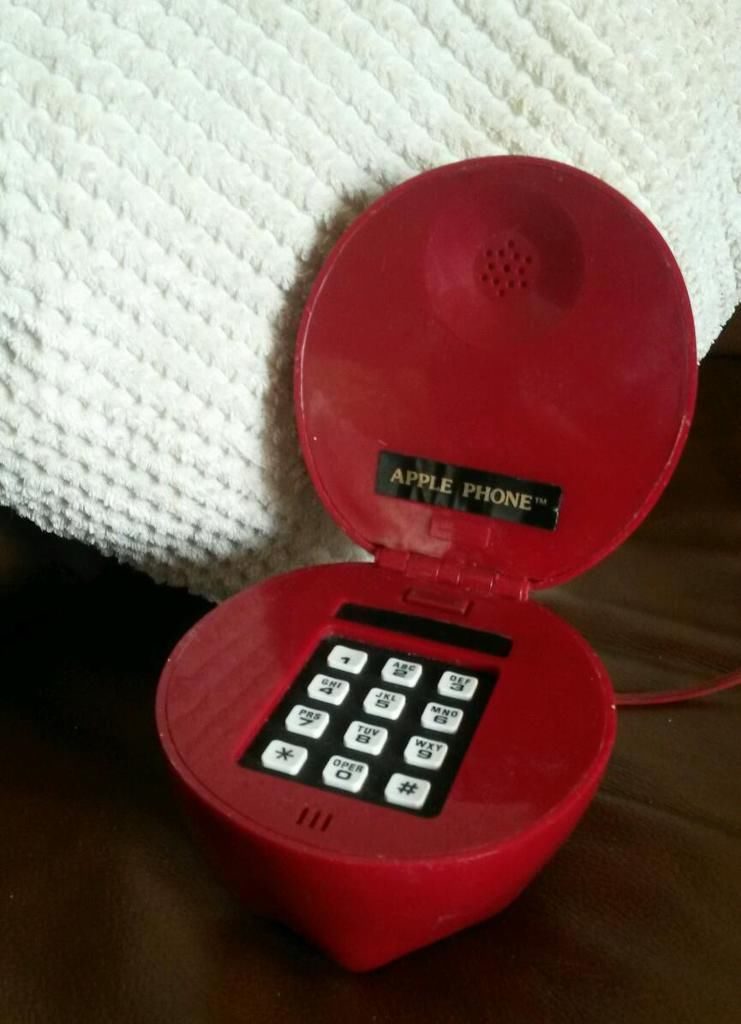 Duck phone (1980s)
The phone pictured is by Telemania. I've wanted this phone since I saw it on Silver Spoons.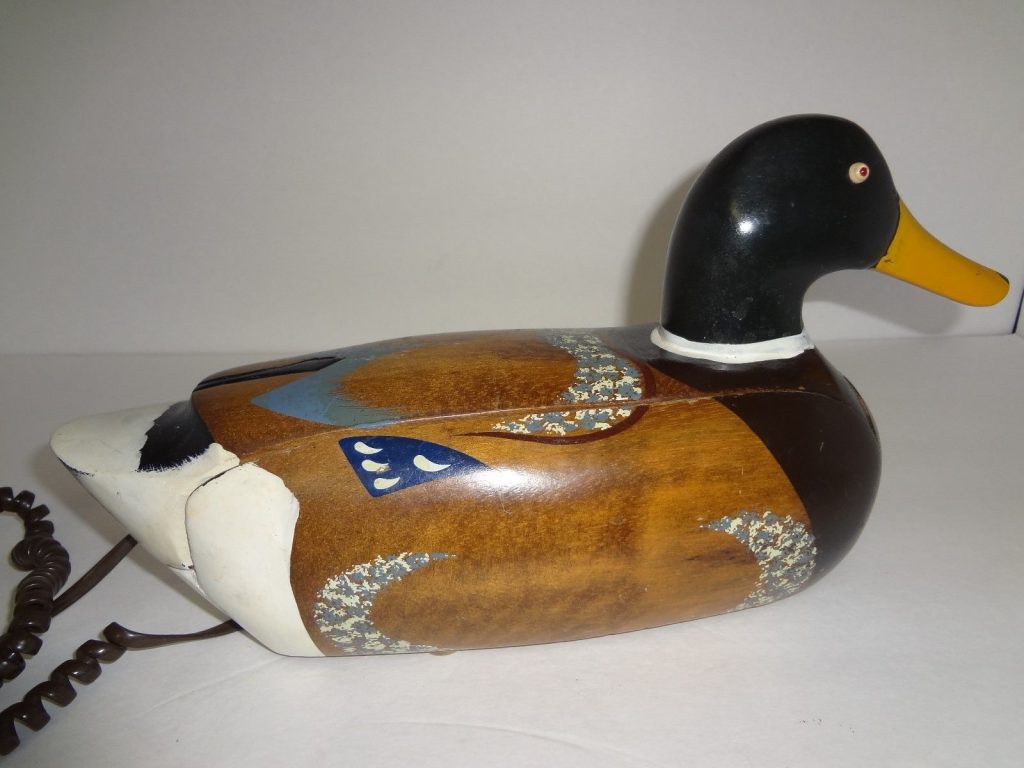 Western Electric Sculptura/Donut phones (1970s and 1980s)
One of the most recognisable and iconic phones of the 1970s. It's from Western Electric's Design Line. It was produced in both touch-tone, and a limited number of rotary dial models, intended for areas where the line and exchange could not yet handle touch-tone.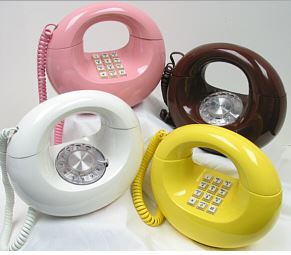 Jumbo Numbers Phone (1980s)
My grandmother had this phone at her Florida home. I loved using it. I don't know which brand she had, but Webcor made some of them.