This letter is from David S. in Davenport, Iowa. It's in response to a column I wrote about finding new uses for old jeans.
David writes:
Cut off old pants leg from blue jean or canvas pant when you get a hole in the legs, use for a pouch or coin purse. He included directions and a rough sample. Isn't that sweet?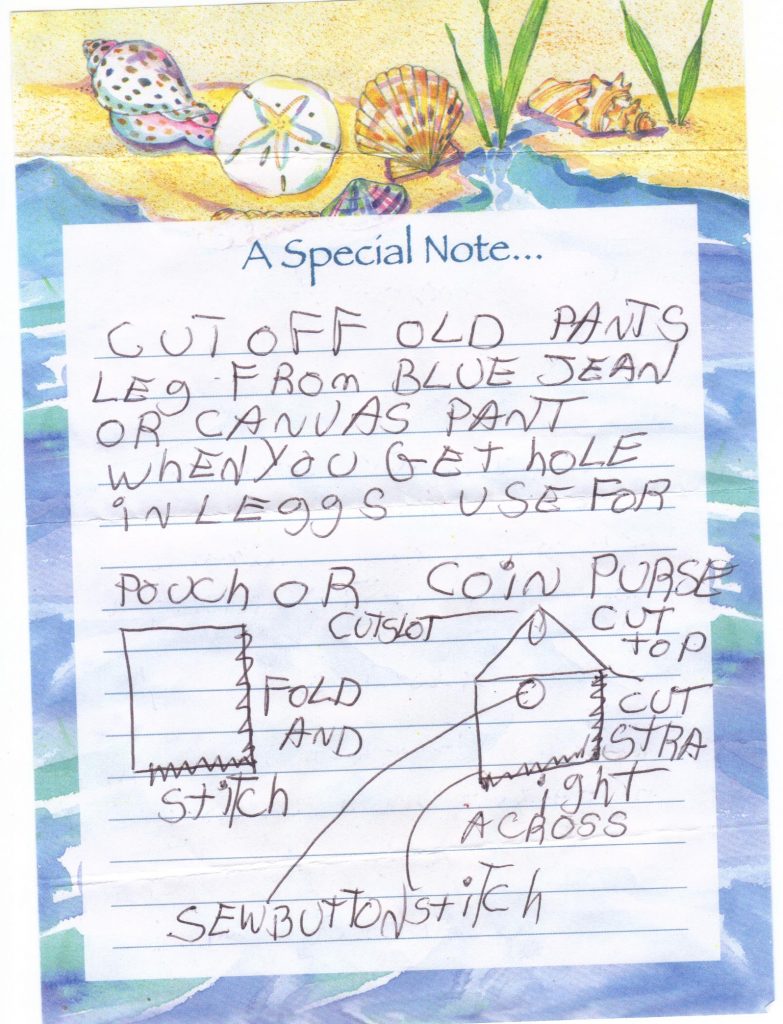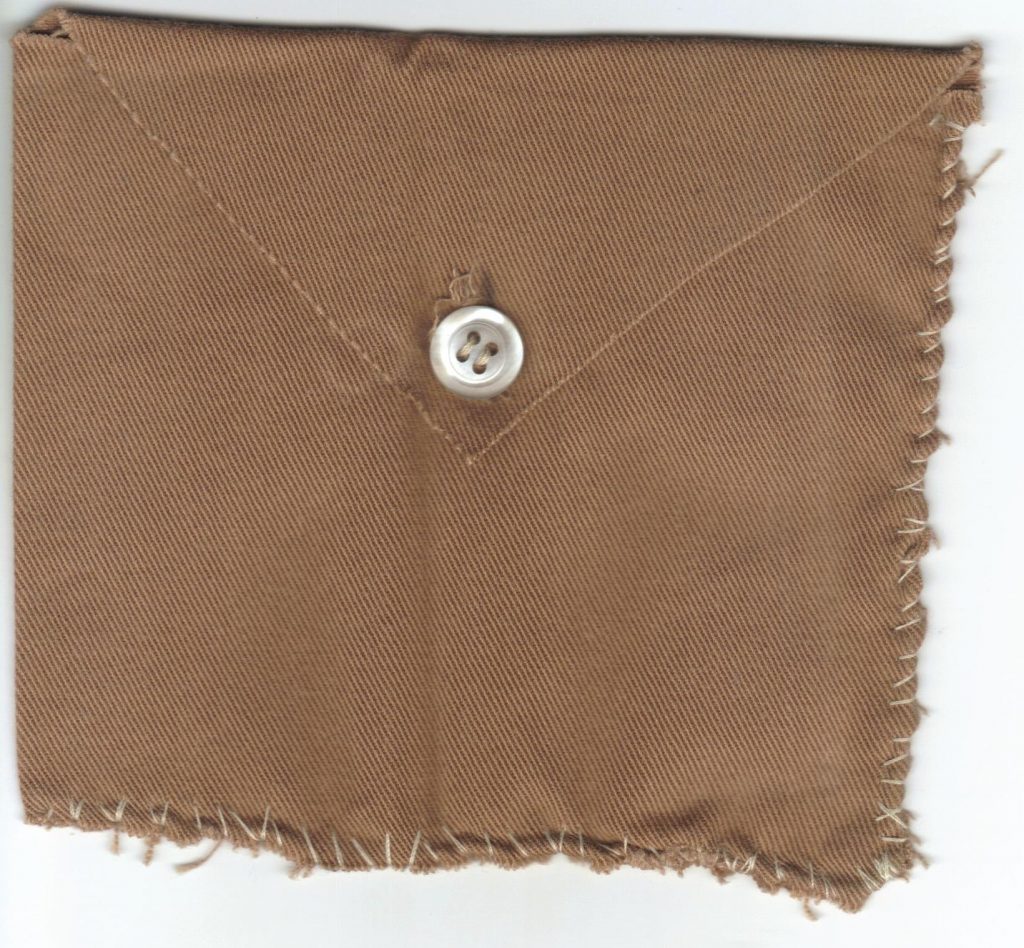 Here's another version in denim with lace. 
Pocket Purse (Belt from http://www.WeAreSeiba.com/)
Easy no-sew neck roll/bolster pillow: Use a pair of jeans, 2 rubber bands, poly-fill, ribbon. Cut the jeans to shorts and set aside. Using the two pant legs. You want roughly 18-inches of denim each. Cut off the bottom hem of the legs so both ends match and will fray. Put a rubber band on one end about 4 inches from the end and secure it tight. Put the poly-fill in from the open end until it is about 4 inches from the end. Secure another rubber-band on that end. Cut the ribbon to the desired length (need to cut two lengths of ribbon) and wrap one around each rubber band and tie as desired. Repeat with the other pant leg for matching set. If you don't want to buy poly-fill, you can simply roll a bed pillow lengthwise. Secure it with rubber-bands or ribbons, so it doesn't unroll and fit that into your jean leg that you cut.