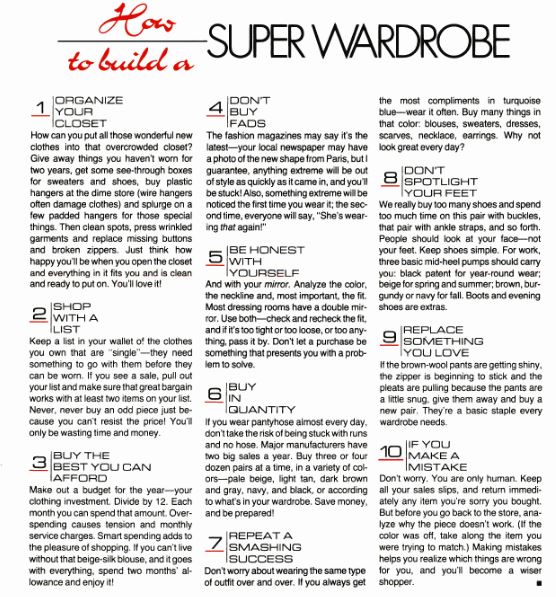 Organize your closet
Shop with a list
Buy the best you can afford
Don't buy fads
Be honest with yourself
Buy in quantity
Repeat a smashing success
Don't spotlight your feet
Replace something you love
If you make a mistake. Don't worry. You're only human. Keep all your sales slips, and return immediately any item you're sorry you bought. But before you go back to the store, analyze why the piece doesn't work. (If the color was off, take along the item you were trying to match.) Making mistakes helps you realize which things are wrong for you and you'll become a wiser shopper.