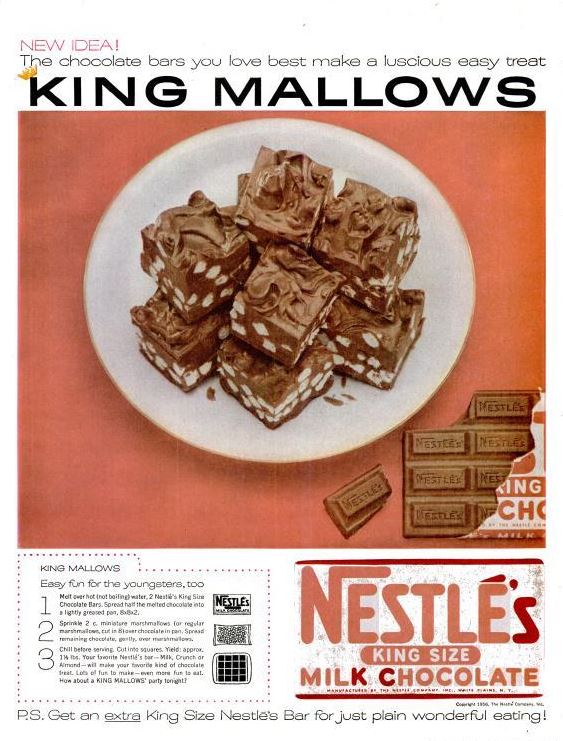 King Mallows
Easy fun for the youngsters, too
1. Melt over hot (not boiling) water, 1 Nestle's King Size Chocolate Bars. Spread half the melted chocolate into a lightly greased pan, 8x8x2.
2. Sprinkle 2 cups miniature marshmallows (or regular marshmallows, cut in 8) over chocolate in pan. Spread remaining chocolate, gently, over marshmallows.
3. Chill before serving. Cut into squares. Yield: approximately 1 1/2 lbs.
Your favorite Nestle's bar-Milk, Crunch or Almond-will make your favorite kind of chocolate treat. Lots of fun to make-even more fun to eat.