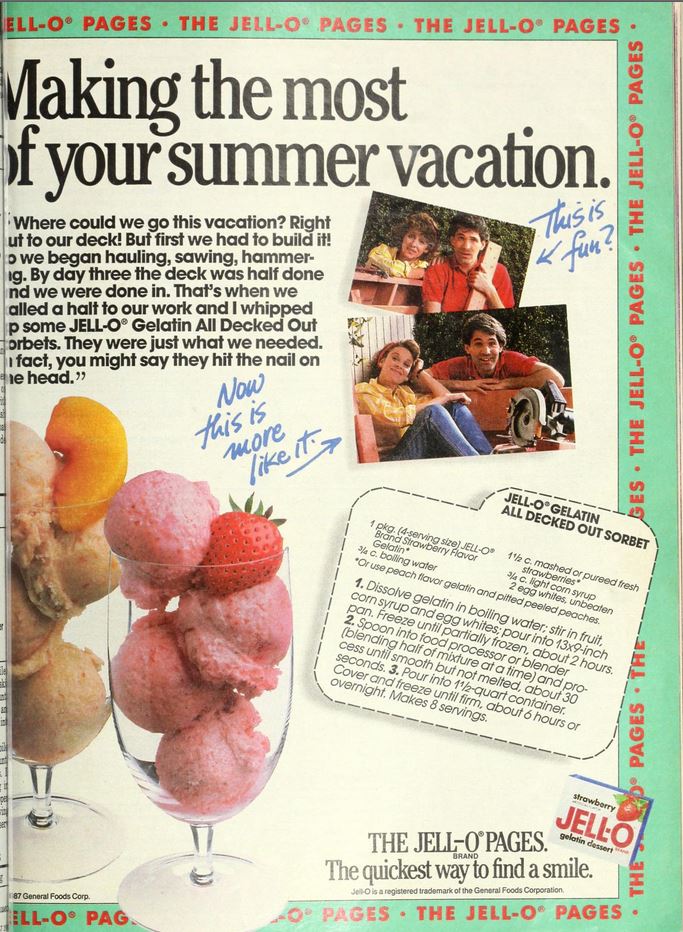 All Decked Out Sorbet
1 package (4-serving size) Jell-O Brand Strawberry Flavor Gelatin*
3/4 cup boiling water
1 1/2 cups mashed or pureed fresh strawberries*
3/4 cup light corn syrup
2 egg whites, unbeaten
*Or use peach flavor gelatin and pitted peeled peaches
1. Dissolve gelatin in boiling water; stir in fruit, corn syrup and egg whites; pour into 13×9-inch pan. Freeze until partially frozen, about 2 hours.
2. Spoon into food processor or blender (blending half of mixture at a time) and process until smooth but not melted, about 30 seconds.
3. Pour into 1 1/2 quart container. Cover and freeze until firm, about 6 hours or overnight. Makes 8 servings.